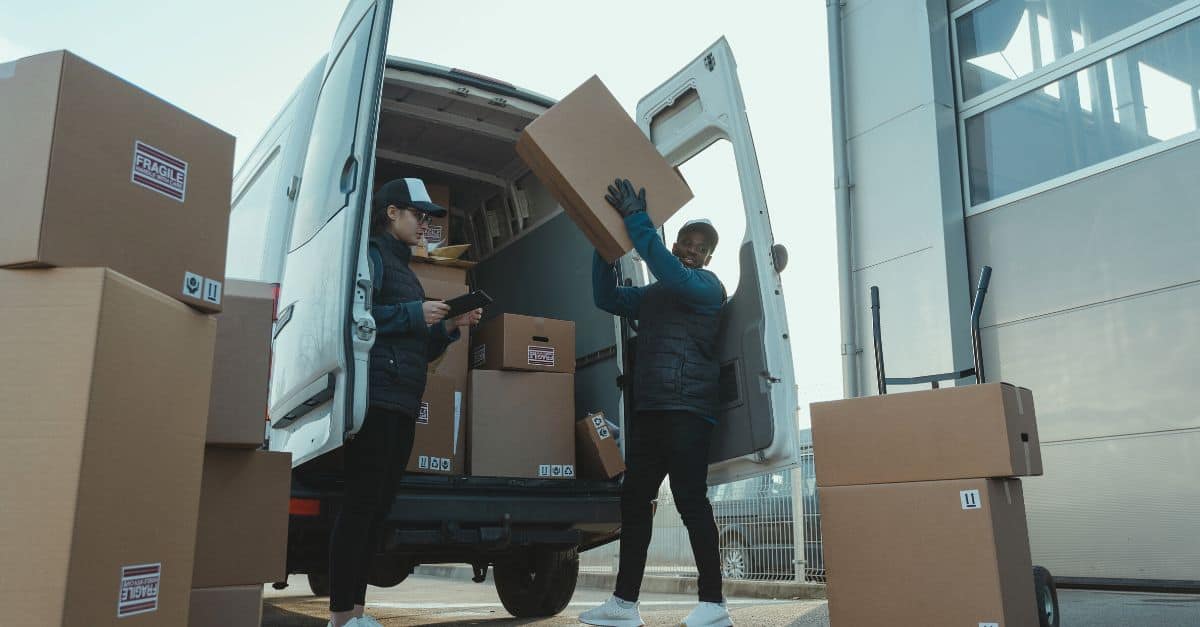 4 min
E-commerce fulfilment methods & the importance of the Delivery Promise
Changing consumer habits and the rise of e-commerce and social selling have driven retailers to expand their delivery options. But in addition to offering faster, flexible delivery methods, retailers must also be able to promise accurate timeframes for when customers will receive their orders.
In this article, we'll discuss the importance of the Delivery Promise and provide an overview of the delivery methods your customers expect.
The Delivery Promise: the cornerstone of the e-commerce experience
Displaying an accurate and reliable Delivery Promise is essential to enhancing your e-commerce customer experience.
How does the Delivery Promise work in an omnichannel context?
An Order Management System makes it possible to display the actual stock available in your sales network. As soon as the orchestration module defines the most relevant stock point to handle an order, the Delivery Promise displays the available delivery options and the associated costs and lead times.
The Delivery Promise can be displayed on a product page, in the shopping basket summary and in the order confirmation once payment has been processed.
Find out more about the Delivery Promise here.
The most popular e-commerce delivery methods
Delivery methods have diversified considerably to meet the expectations of consumers who are increasingly demanding in terms of the speed with which they receive their orders, as well as the associated costs and ecological impact. These are the most commonly used delivery methods today:
Home delivery
The standard delivery method for online orders: the parcel is delivered directly to the customer's door or mailbox, with or without a signature, usually within a few days, perhaps with the choice of an appointment time (for the installation of furniture, for example). This already popular delivery method has become even more so as consumers continue to work from home following COVID-19 lockdowns. For short journeys, the use of local carriers has also increased to limit transport costs and CO2 emissions. Local delivery thus makes it possible to respond to new consumer concerns about the environmental impact of home deliveries.
Express delivery
A very popular variant of home delivery, express delivery makes it possible to respond to a customer's urgent needs with fulfilment within 24 hours, 48 hours, or even a few hours. This can be a real logistical challenge for retailers, so express delivery requires perfect synchronisation with carriers. Although it may be more expensive than standard delivery, it is nonetheless popular amongst online shoppers.
International delivery
Delivering to other countries requires extensive organisation. Delivery times become more difficult to calculate and especially to keep. In addition, the cost of transport rises rapidly and changes depending on the destination and the laws in force there. Customs regulations must also be taken into consideration and can be a real headache, particularly between Europe and the UK.
Delivery to a local collection point
This option is already well-known to online shoppers, allowing customers to have their orders delivered to a local independent store, with notification by email or SMS when it arrives. This method of delivery is particularly useful because it doesn't require the recipient to be at home, and the available pick-up points are often closer than a retailer's nearest store, thus providing more flexibility when collecting the order. Finally, delivery to a collection point is often less expensive than home delivery (and sometimes even free), which is always a strong argument for shoppers!
Click and Collect
A pillar of omnichannel retail, Click and Collect is one of the most popular delivery methods amongst online shoppers. It gives them the opportunity to collect their parcels free of charge and at their own convenience during shop opening hours. It is a win/win situation, as it also allows retailers to optimise their cross-selling rate by taking advantage of the customer's store visit to encourage the purchase of additional items.
Reserve and Collect
Reserve and Collect likewise allows a customer to pick up an order in-store – the difference is that it is not yet paid for. This delivery method guarantees that the product will be available when the customer comes to the shop, allowing them to try it and make payment only if they are convinced. Because the customer has not yet paid, the role of the store associate is all the more important here, where they have the opportunity to upsell, cross-sell, and ultimately convert the sale.
Ready to give your e-commerce customers more choice for reliable and accurate delivery?