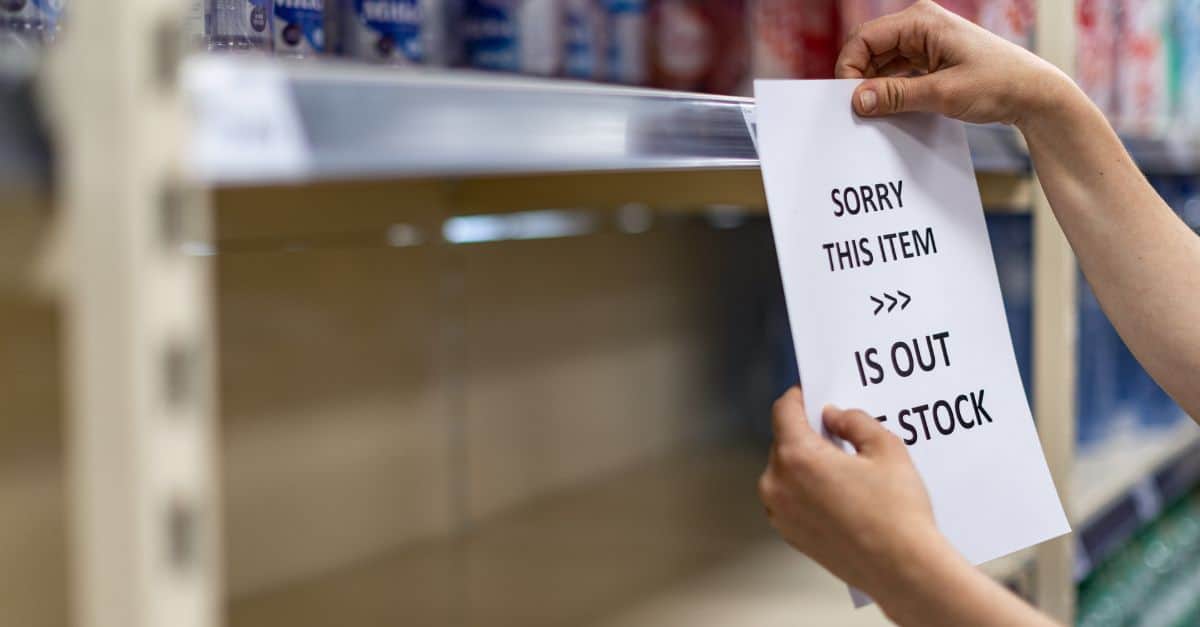 4 min
Fighting stockouts with the OMS
Stockouts are a major problem for both customers and retailers, leading to a decrease in revenue, damage to brand reputation, customer attrition, and deterioration of the customer experience.
To avoid these scenarios, retailers can rely on logistics strategies aimed at combating stockouts.
Stockouts: Causes & Consequences
Whether online or in physical stores, stockouts occur when a popular item is no longer available for sale. Customers must then wait for the item to be restocked. More likely, they'll be impatient and will look for the desired item elsewhere – 69% of consumers say they will go to a competitor if an item they want is out-of-stock.
Retailers from all sectors make every effort to prevent these scenarios, particularly in industries like lingerie, where every style comes in a wide range of sizes, and luxury, where unavailability of products can harm the precious customer experience. It is therefore crucial to minimise stockouts to avoid missing out on sales and ensure a good customer experience.
To achieve this, the first step is to identify the causes of stockouts. They can be related to:
Inventory errors
Surges in orders
Delayed restocking
Unavailability of raw materials
Product unavailability often stems from a lack of inventory management expertise. This is due to consumers increasingly crossing sales channels, creating an omnichannel environment that requires greater logistical agility.
Using an Order Management System to minimise stockouts
An Order Management System (OMS) consolidates a brand's inventory into a single theoretical stock, regardless of its location. It subsequently allows for the configuration of orchestration rules to optimise order processing and gain full control over the inventory.
The consolidation of inventory provided by an OMS comes with real-time visibility of available stock, offering numerous advantages to retailers:
Global and real-time stock visibility: With an OMS, retailers have a complete and real-time view of their inventory across all sales channels. This allows them to prevent stockouts by replenishing in a timely manner or easily resorting to dropshipping.
Deployment of omnichannel services: Order orchestration based on a unified stock enables retailers to automate order processing and offer new services to customers while combating stockouts:
Ship from Store: Processing and shipping orders directly from the network of physical stores allows retailers to use in-store inventory to fulfil online orders, thus avoiding stockouts when a product is unavailable in the warehouse.
Order in Store: Placing an order for a customer directly from the shop floor in case of unavailability on the shelves helps save the sale and minimise the frustration associated with stockouts.
OneStock's Order Management System provides a significant advantage in minimising stockouts with its Business Intelligence (BI) tool:
Data analysis: The reports shared in OneStock's BI Suite enable retailers to track sales trends and performance across different digital and retail touchpoints. This makes it possible to anticipate demand fluctuations and adjust replenishments accordingly.
Looking to avoid stockouts? Turn to Europe's leading OMS specialist – contact us today.