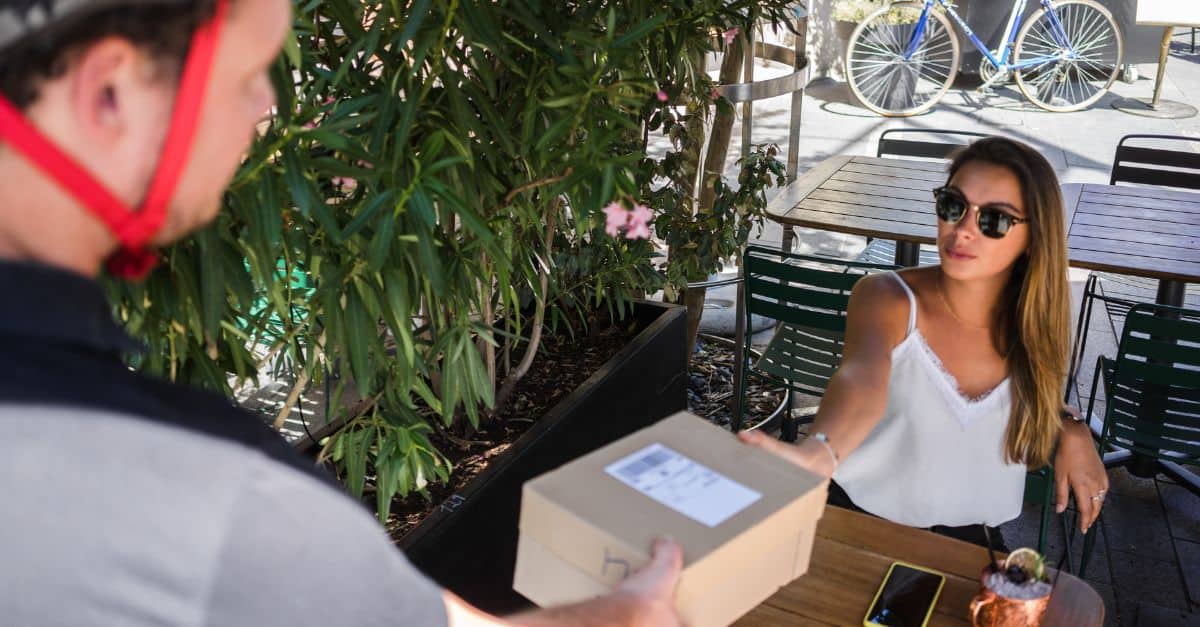 11 min
When the in-store experience falls short of the e-commerce experience
Today I wanted to write a slightly different blog post, to share some recent personal experiences. As Sophie Kinsella would say, I am something of a 'shopaholic' and particularly an online shopper. This makes me a particularly demanding shopper on my rare trips to the shops and the experiences I have had don't always make me want to go back…
The why behind my e-commerce orders
I shop online for 95% of my purchases: my groceries, my dog Papaya's food, baby gifts for my friends' children, my clothes and sometimes even my luxury items.
What I like about ordering online is the immediacy and flexibility. It is instantaneous because I can have my order delivered to me by express delivery tomorrow if Papaye really has nothing left to eat. The flexibility is that I usually shop after 9pm and sometimes I leave my baskets on hold and then pick them up the next morning to confirm my order.
However, over time, I have become very demanding:
I want to know exactly when my item will arrive
I don't want to have to pay for returns if I have to send an item back (it's even prohibitive)
I don't want to pay for delivery. So, if delivery is free for orders over £50 and my basket is £30, I'll add an item costing £20 or more which I'll then take back to the shop, to get a quick refund and still get free delivery
I want to be notified if my order is delayed
I want to know when my order has been dispatched, but deplore the number of emails received between brands and carriers, especially when the order is split into several packages
Overall, my online shopping experience is good, which is why I remain loyal to this sales channel.
The why behind my store visits
Five percent of my purchases are made in stores, which can be summed up as: picking up a parcel, returning online orders, looking for a specific item for which I have made an online reservation or for which I have checked the stock beforehand, or a shopping session with friends. Apart from the last option, it can be said that I always go into a store with a specific idea in mind.
To be perfectly honest, I also avoid going into stores as much as possible because I have had many experiences that do not encourage me to do so. Indeed, I have often had the feeling that web-to-store customers are considered separate customers, less interesting than the ones who actually entered the store to browse and shop. And that's a shame because I'm the kind of person who enjoys window shopping, nice displays and can easily be tempted by an additional purchase.
Here is a short summary of some of my recent mishaps:
Collecting a parcel: When I recently placed a Click and Collect order on a large fashion brand's website, I was unpleasantly surprised to find that the order collection area in-store was located in the same area as the fitting rooms. This meant having to queue, as to my surprise, people collecting a parcel were asked to wait in the same line as people who wanted to try items on. It seemed so mind-boggling to me that, as the queue was not moving, I preferred to leave and come back the next day when the store opened to ensure the shortest possible wait.
Returning online orders: Oh my, this is more interesting! I went to a fashion store recently to make a return. I also took the opportunity to look at the new collection and pick up two items. I think I did the right thing because, for the first time in my life, I heard a saleswoman get offended at another customer who came to return items bought online. She said, and I quote: "Honestly, you customers don't understand that that returning items to stores is a drain on our turnover. If you buy on the internet, make the return on the internet, actually think of the shops a little!" The customer was livid. I was left pallid and shocked both by the customer relationship and by the words themselves. My turn went more smoothly as I had found items in the store but the saleswoman nevertheless took the liberty of reminding me "you know, Madam, we have the same items in-store as online, we struggled with COVID, we need to make money. And we have fitting rooms so you can be sure that the item will fit, no need to make returns." Mhmm… no comment.
Searching for a specific item that I had reserved online or for which I had checked the stock online before coming: here are two examples.
I recently spotted a dress in a premium store for a friend's baby shower. This dress, unavailable online but available in-store and eligible for Reserve & Collect, was both my plan A and my plan B because I was so last minute, which was my fault. After reserving, I receive a text message confirming that my dress was available in-store. No sooner said than done, I went to the boutique. The first problem was that I didn't know who to turn to – the cashier? the Click and Collect counter? a sales assistant on the shop floor? I choose the latter. She took my first and last name and disappeared into a back room. She came back and asked me for the reference number from the email or text message, which I gave her and nothing. The said dress had not been put aside. She tells me that she has the item on the shelves, looks at her stock, and there is not my size. Neither on the shelf nor in the stockroom. After consulting the stock, she apologised, telling me that there had been a mistake and that the only remaining size had obviously been sold. No stock available on the web, nor in a nearby department store. Despite the shop assistant's efforts and the alternatives offered, I left disappointed and empty-handed!
After scouring digital test sites online, I finally decided on the model of steam oven I wanted to buy. Given the price, I still wanted to see it 'in person' before I finalized my purchase. I selected my city and saw that the oven was available in one of the shops nearest to my home. I go there, confirm that everything is ok and talk to a salesperson to proceed with the order. He told me the delivery time. Having seen that the oven was in stock, I expected to leave with it and therefore did not understand. The item in stock was in fact the display model, something I had not realised before coming to the shop. No real problem in this case, it didn't stop me from ordering it, but I simply hadn't considered the possibility that the item in stock was the display model and that I wouldn't be able to leave with it.
My perception of e-commerce and retail channels
As a shopper, I use both e-commerce and retail channels. Here's what I take away from each of them.
What I like about e-commerce that I don't – or rarely – find in stores:
The shopping experience is made easier by customer service: I expect transparency throughout my customer journey. If this is not the case, I have the option of getting help from customer service.
The immediacy of information: Is my item available? How soon will I receive it or will it be available for collection/reservation in-store?
The variety of delivery methods: The option to choose an express, ecological or standard delivery method and to have it delivered to my office, home, or even for certain sectors such as household appliances, to choose my delivery time slot!
The care taken with the orders: Especially for the luxury brands who deliver in a standard box (to reduce the risk of theft), include their branded packaging inside the parcel and a branded bag for gift giving. This is a great way to show their attention to detail, even for e-commerce customers! In contrast – when I pick up my orders in a shop, I am given a box that is often disproportionate to the size of my item and that I sometimes have to open in the middle of the aisle to confirm its contents.
Access to advantages specific to the e-commerce channel: discounts when subscribing to a newsletter, for example.
Emphasis on the excellence of the customer experience: particularly for DNVBs (Digital Native Vertical Brands: Glossier, Everlane, Bonobos, etc.) for which customer services are among the most sought-after and effective.
What I like about stores that I don't – or rarely – find online:
The contact with the sales staff: being able to be guided in the choice of a gift, discovering articles in line with our needs…
The speed of returns: knowing, immediately, that my items have been accepted and that the refund has been triggered.
Digital innovations: such as connected booths that allow me to scan items and request a different size without having to search for a salesperson.
Personalised experiences: such as invitations to discover new items or DIY workshops offered to loyal customers.
What I learned from working for an omnichannel solutions provider
OneStock has sharpened my eye as a shopper and helped me to understand that there are not two teams: the web and the stores but, on the contrary, one and the same team serving the customer experience. Indeed, omnichannel creates the complementarity between web and retail that was missing in my previous experiences.
Omnichannel enables shops to strengthen their role and place them at the heart of the customer experience by providing teams with high value-added digital solutions:
Unified Click and Collect, or, objectively, the most interesting delivery method for shoppers as it is always free. OneStock enhances it with valuable express options and recommends, if the sales area allows it, having a dedicated counter so that Click and Collect customers do not have to queue at an 'all purchases and operations' checkout.
Reserve and Collect, or the option to get it wrong i.e. try before you buy. In this scenario, there is only one requirement: stock management! Reserved items must be set aside and removed from the sales area during the time period indicated to the customer when they made the reservation.
Order In Store, the solution that reinforces the role of store assistants and transforms them into true partners in our shopping experience by allowing them to order a reference that is not available on the shop floor. In other words, how to guarantee customer satisfaction even if the customer leaves empty-handed on the day!
Future stock: this is stock that can be purchased via an Order in Store order and which is available for pre-order. This means longer delivery times, but it still ensures that you get the item you want!
Delivery Promise, directly modelled on the one offered online, it allows retailers to display the available pick-up methods and the delivery times associated with each Order in Store order
In-Store Appointments, inspired by department stores, this personalised shopping experience gives the opportunity to be 100% assisted in the shopping experience. Beyond fashion, this service can also be highly appreciated in the DIY world, by those who build or renovate!
Returns management and self-service returns, allowing items bought on the web to be returned to the nearest store! This encourages people to come to the store, which, let's not forget, is always an opportunity to be tempted: either to replace the item initially purchased (size or colour variation) or to purchase another product.
Ship From Store, although perfectly invisible to the end customer, this omnichannel solution is a small revolution that considerably increases the chances of being able to buy the desired product! By using store stock to serve web orders, the complementarity between retail and e-commerce is also reinforced. The next question is how to get the retail sector on board, which we will discuss in a future article!
Stores still play a central role in the purchasing process and brands must first and foremost think about the customer experience. Only omnichannel can make the processes more fluid and simplify purchases, returns and reservations, and create complementarity between e-commerce and the shop network.