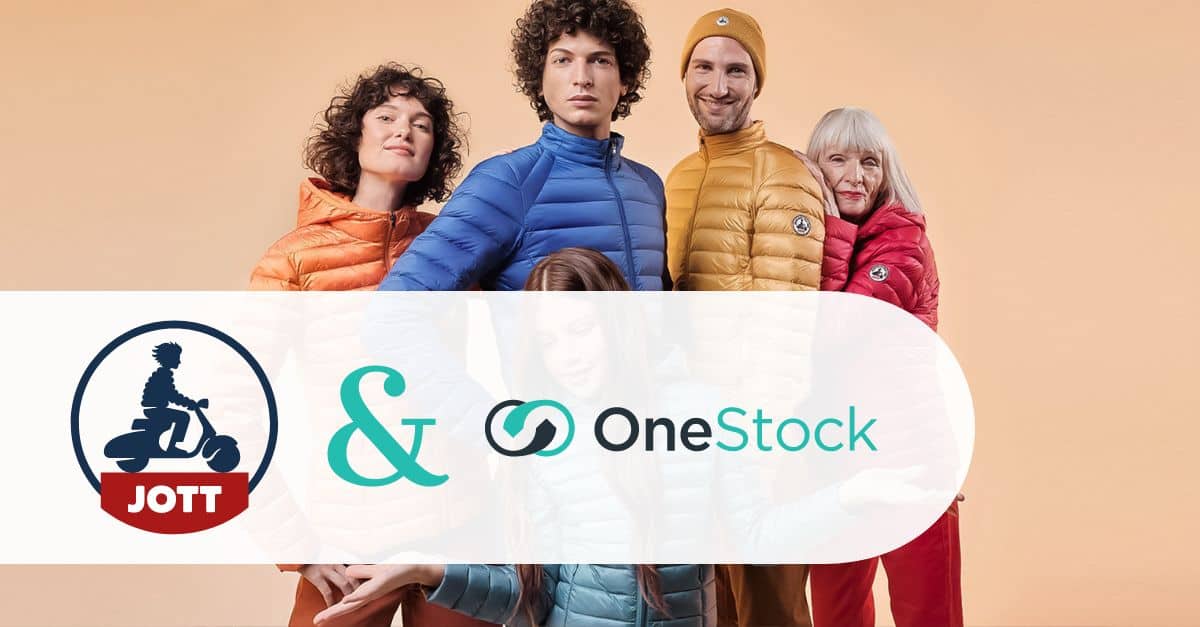 3 min
JOTT accelerates its omnichannel development with OneStock
In unifying its stock and deploying Order in Store, JOTT, a leading brand of colourful down jackets, has entrusted its omnichannel development to OneStock OMS.
A major digital and omnichannel project in 5 months
Since the acquisition of the company in 2021 by L.Catterton Europe, JOTT has put in place a new strategy and has entered into a dynamic of modernisation with a real desire to invest in digital and omnichannel. With the help of middleware, which enabled the company to meet its deadlines (only 5 months of work between January and June 2022) and to bypass the constraints of developing interfaces between systems, JOTT has started the entire redesign of its e-commerce site with Shopify, changed its financial tool and launched its OMS project.
Indeed, the brand's ambition is to build an omnichannel future. With issues of stock pooling and allocation to different order channels, the implementation of OneStock OMS was an obvious choice.
Quality of the tool, speed of implementation, ease of use and the fact that the OMS is plug and play on the tablet part for our shops were the main criteria in choosing OneStock OMS. With a very tight schedule as we had 5 months to deploy the OMS project, the collaboration between the teams was very smooth and the launch in June was a success. We plan to continue the omnichannel development with OneStock by adding other scenarios such as
Click and Collect
to continue to improve the e-commerce experience for our users.
Omnichannel increases product availability in shops and online
Originally, JOTT had dedicated e-commerce inventory located in the same warehouse as shop inventory. With OneStock OMS, JOTT has unified its online inventory and can display, schedule and orchestrate orders by prioritising the e-commerce inventory and then the global inventory if the product is no longer available. All this is done to improve the customer experience and avoid stock-outs.
In order to maximise the availability of products for the customer, the brand has also deployed Order in Store in all of its shops. Since June 2022, if a customer cannot find the product they want in-store, JOTT sales staff can access the entire catalogue by connecting to e-commerce stock via their tablet. The customer can then finalise their order and have the unavailable items delivered to their home from the warehouse in France.