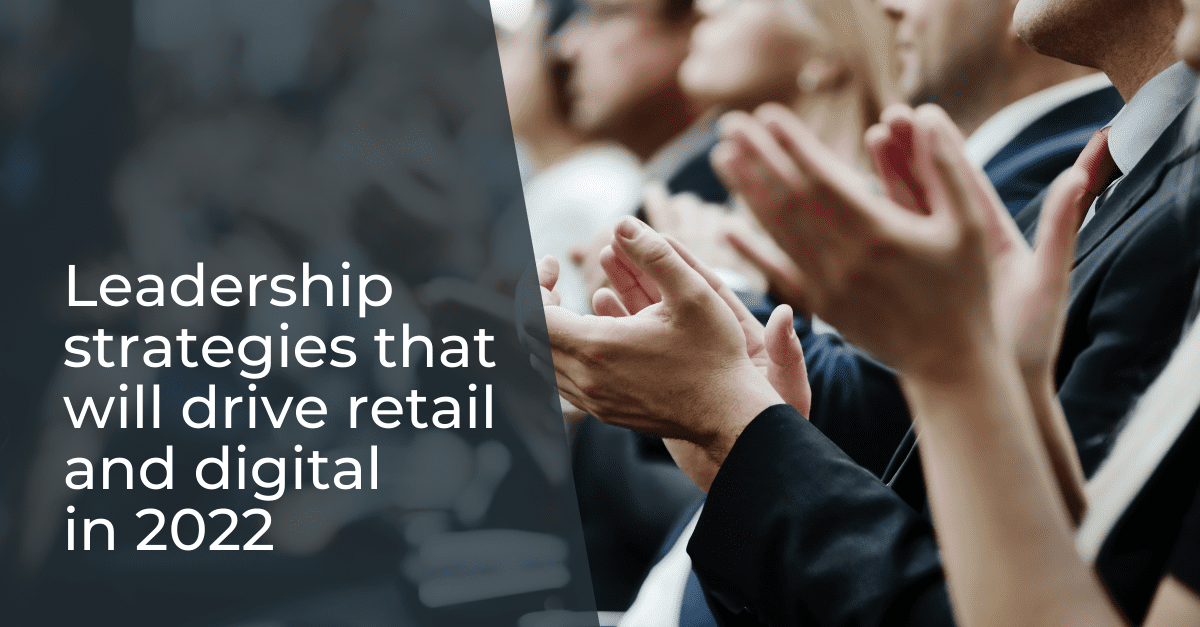 3 min
Leadership strategies that will drive retail and digital in 2022
I was lucky enough to attend the Retail Technology Show this year and it was an amazing experience hearing from Mike Coupe, New Look Chairman and Sainsbury's former CEO. He hosted a conference or something like a conference but that sounded to me more like one-to-one exclusive advice from him to a crowded room and attentive audience. He talked about leadership strategies retailers should focus on to drive market share in 2022. I think every retail leader can benefit from his advice, so here it is!
The world has changed, retail and digital leaders must adapt
2020 changed the world and people's habits forever. Covid pushed us into lockdown, people started working from home, changed the way they buy, and shifted their consumer habits. In the meantime, online business quite literally exploded.
In 2022, the impact of the tragic events in Ukraine also changed the industry. The supply chain is under pressure and international commerce is more complicated than ever.
In summary, through the pandemic and the crises we are currently facing, there is now one thing that is specific to our current lives and businesses: a high level of uncertainty.
I don't, you don't, we don't, nobody knows what will happen next in 2022. Our current tech strategies may be modified by war, by a virus… We just don't know. But leaders must develop strong leadership values to be able to face every scenario.
Retail and digital leaders must focus on values
Values are the key to keeping teams highly motivated. Leaders must provide hope for the people who work for them and communicate their beliefs and ambitions. Here are some essential values for retail and digital leaders in 2022:
Retail and digital leaders must focus on Optionality
In the world of retail, a lot of companies no longer exist because they had a problem with optionality. These businesses were unable to face the 2020 shock because their business strategies were only based on retail. Optionality allows leaders to enrich their sales channels and face any situation changes.
Retail and digital leaders must focus on Agility
Business is moving quickly, leaders have to make decisions as quickly as the market changes. Two choices here: deciding with poor data (less than 75%) and being unsure, waiting until you have 75% data to decide, thus risking being late.
Retail and digital leaders must focus on Delegation
Delegation is key to keeping your customers satisfied! People change, they use Twitter, Instagram, and Google to give feedback and ask questions, and they expect you to reply asap. As a leader, you must delegate the responsibility of answering these people to competent team members. If you don't, your brand image will be negatively impacted.
Last but not least… Retail and digital leaders must consider their environmental impact
It's time! Retail and digital leaders must run a values-based leadership model while keeping in mind that something else is expanding in the background: we must take care of our planet. It's not only about consumers, retail and digital leaders should ask themselves:
What is my company here for?
What is our mission?
How do we communicate our choices?
Evaluate the impact of your activity on the environment, it's one of the key topics for today's leaders.
Retail and digital leaders must also choose the best technology partners. So, they should contact OneStock!