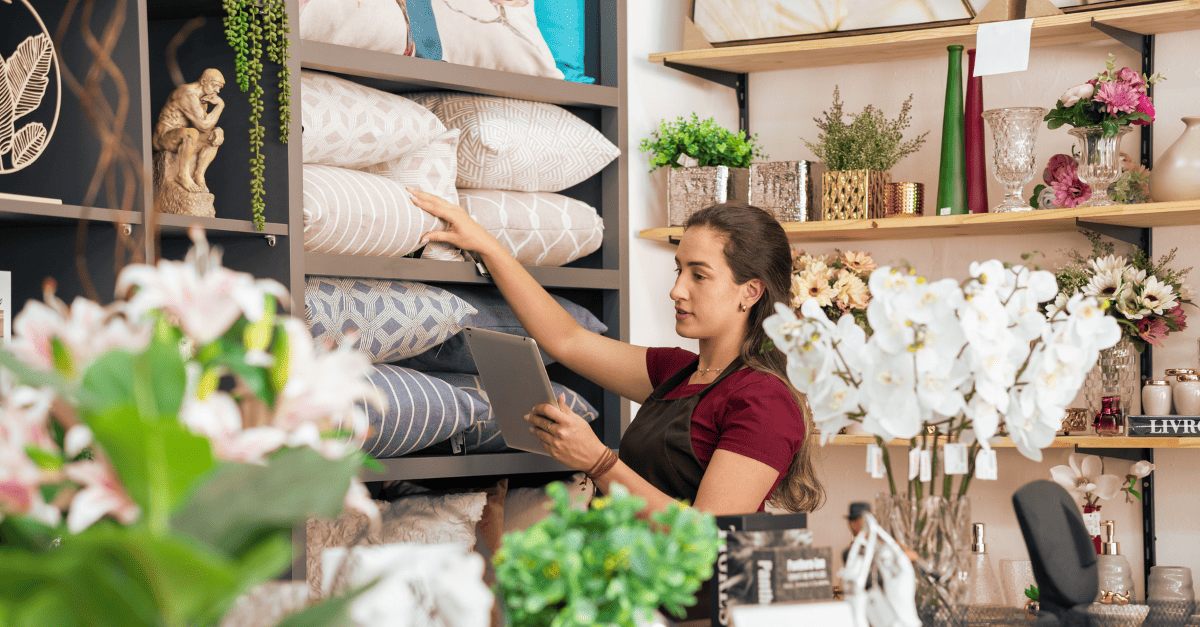 10 min
OMS & Ship from Store: A winning combination for stock & delivery optimisation
A wide range of delivery options, swift order fulfilment, precise shipment tracking… To gain the trust of online shoppers, retailers must continually optimise their logistics to fulfil their delivery promise. To compete with the operational efficiencies of pure-play e-commerce challengers, omnichannel retailers have a strategic advantage – their network of physical stores can serve as a logistics platform for faster and more efficient fulfilment of online orders. This approach is known as Ship from Store.
In practice, this omnichannel strategy is made possible through an Order Management System (OMS), acting as a control tower that orchestrates every step of the process, from order placement to delivery, while ensuring optimal stock management. Here's how OMS and Ship from Store are essential tools for stock and delivery optimisation, ultimately enhancing the customer experience.
Ship from Store: Advantages & challenges for retailers
Ship from Store enables retailers to transform their physical stores into mini-fulfilment centres that can process orders placed online. This innovative approach offers numerous benefits but also presents challenges for retailers.
Advantages of Ship from Store for retailers
Better stock flow: By utilising store stock to fulfil online orders, retailers can reduce both overstock and out-of-stocks. For physical stores, this is an opportunity to improve stock turnover. For some retailers, Ship from Store plays a key role in their business strategy, as exemplified by Intersport, which currently ships two-thirds of its orders from its stores.
Increased revenue: By unifying retail and e-commerce store inventory, the product range becomes significantly broader, providing online customers with access to more products. For retailers, this translates into a significant increase in revenue. Brands that have implemented our Ship from Store solution have seen their revenue increase by an average of 25%. For instance, our client Imperial Fashion generated an additional €145,000 in the first month of implementing the solution. Read the case study!
Furthermore, shipping from a store can also lead to increased store sales. According to Mathilde Watine, who is responsible for omnichannel transformation at the ÏDKIDS group, implementing Ship from Store led to 5% growth in store sales. This interesting side effect is largely attributed to the optimised stock management facilitated by Ship from Store.
Cost reduction: By shipping products from the store nearest to the customer, transportation costs are reduced. For high order volumes or international shipments, the savings can be substantial. For ÏDKIDS, 100% of international web orders are processed using Ship from Store.
Motivation for in-store staff: Ship from Store motivates in-store staff as the online orders they process can contribute to their sales targets. This is especially beneficial for stores in less strategic locations, where staff may otherwise experience some frustration in achieving their targets when relying only on store foot traffic.
Improved customer experience: Reduced delivery times and costs, better product availability, a wider selection and more environmentally friendly shipping – Ship from Store enhances the online shopping experience in many ways, allowing retailers to consistently meet their customer promise and drive brand loyalty.
Challenges & constraints of Ship from Store
Staff training: Ship from Store requires specific training for staff to handle the entire process, including the use of the store application, preparation and shipment of parcels. It is essential to involve store staff in the implementation process as much as possible to avoid resistance to change.
Defining fair & relevant orchestration rules: Order orchestration is a process managed by the OMS, which defines, based on rules set by the retailer, which stores are most suitable for fulfiling each order. Factors such as geographical proximity, carrier lead times and rates, priority stock, unsold stock flow and more play a role in these orchestration rules. Retailers need to precisely define the desired orchestration rules. Additionally, the efficiency of Ship from Store can be enhanced with competitive allocation, which allows multiple stores to compete for the same order.
Store infrastructure adaptation: The success of Ship from Store can sometimes be overwhelming. For example, some Kaporal stores receive more than 100 orders per day. To manage this volume, adjustments in terms of space, packaging equipment and logistics within each store will be necessary.
Role of OMS in stock management
Unified stock: A significant asset for stock optimisation
An OMS consolidates all available stock points (central warehouse, physical stores, suppliers, etc.) into a unified view with real-time synchronisation. For retailers, this centralised approach optimises stock flow and significantly reduces stockout and overstock issues. Imagine a scenario where an online order is placed for a product that is no longer available in the e-commerce warehouse – a store can be automatically requested to fulfil the order without the customer noticing.
OneStock's OMS can go even further with its 'Future Stock' feature. In cases of stock shortages in both the warehouse and stores, this solution allows the sale of products by including stock currently being replenished, in transit, or available for direct order from a supplier.
Intelligent coordination of different stock points
The OMS acts as a conductor. When an order is placed, it determines the optimal route for efficient processing.
Through orchestration rules defined based on the retailer's business needs, the OMS determines the most suitable stock point to fulfil each order. This intelligent coordination ensures product availability while reducing transportation costs and delivery times. For example, if a customer places an online order and the product is available in a nearby store, the OMS can select that store for fulfilment, thus avoiding the costs and delays associated with shipping from a distant warehouse. In another scenario, during a stockout at one location, the OMS can redirect the order to the nearest stock point with the available item. This flexibility and adaptability make the OMS an essential component for retailers aiming to offer a smooth and efficient customer experience.
Effective stock tracking & forecasting
One of the key features of the OMS is real-time stock level updates. Whenever a sale is made, whether online or in-store, the stock is immediately adjusted.
Moreover, the OMS relies on multiple real-time and historic data sources to anticipate demand fluctuations. By analysing sales history, seasonal trends, or upcoming promotional events, the OMS can help retailers adjust their stock levels accordingly.
Lastly, through integration with other systems like ERPs or e-commerce platforms, many tasks can be automated, such as automatic replenishment when stock reaches a critical threshold.
OMS & Ship from Store: How does it work?
The role of an OMS extends beyond order management; it encompasses the entire shopping journey. Let's see how the OMS works in the context of Ship from Store.
Receiving & analysing the online order
As soon as an online order is placed, the OMS receives it and analyses various parameters, including product availability, customer location, preferred delivery times, etc. This instantaneous assessment helps determine the best execution strategy.
Selecting the execution point
Thanks to its unified view of stock, the OMS identifies the most suitable execution point. In the case of Ship from Store, it's often the store closest to the customer with the products they have purchased in stock. This proximity reduces delivery times and ensures an optimal customer experience.
Notification to the chosen store
Once the store is selected, the OMS instantly notifies it of the order to prepare. Store associates receive order details and a list of products to ship. They have the option to accept or decline the request. In case of refusal, the order is automatically forwarded to another stock point capable of fulfiling it.
Preparing & validating the order
A store associate prepares the order, ensuring product compliance. Once the order is ready, it undergoes validation in the system, updating stock levels in real-time.
Shipping & tracking
The order is then shipped directly from the store. The OMS, in collaboration with logistics partners, tracks the delivery, providing the customer with real-time information about their order status.
Returns management
If the customer wishes to return a product, the OMS also handles this process by coordinating returns either to the original store or to another stock point. Stock levels are adjusted accordingly, allowing for the quick resale of returned items.
Conclusion
With consumers becoming increasingly demanding in terms of product availability and delivery speed, retailers must constantly innovate to remain competitive. OMS and Ship from Store emerge as essential solutions to meet these expectations.
By transforming physical stores into true logistics hubs and centralising order management, these tools allow retailers to optimise their stock, reduce costs and enhance the customer experience. More than just a trend, they represent a genuine revolution in the retail world, placing customer satisfaction at the core of the business strategy. Retailers that leverage these innovations will undoubtedly be the big winners.