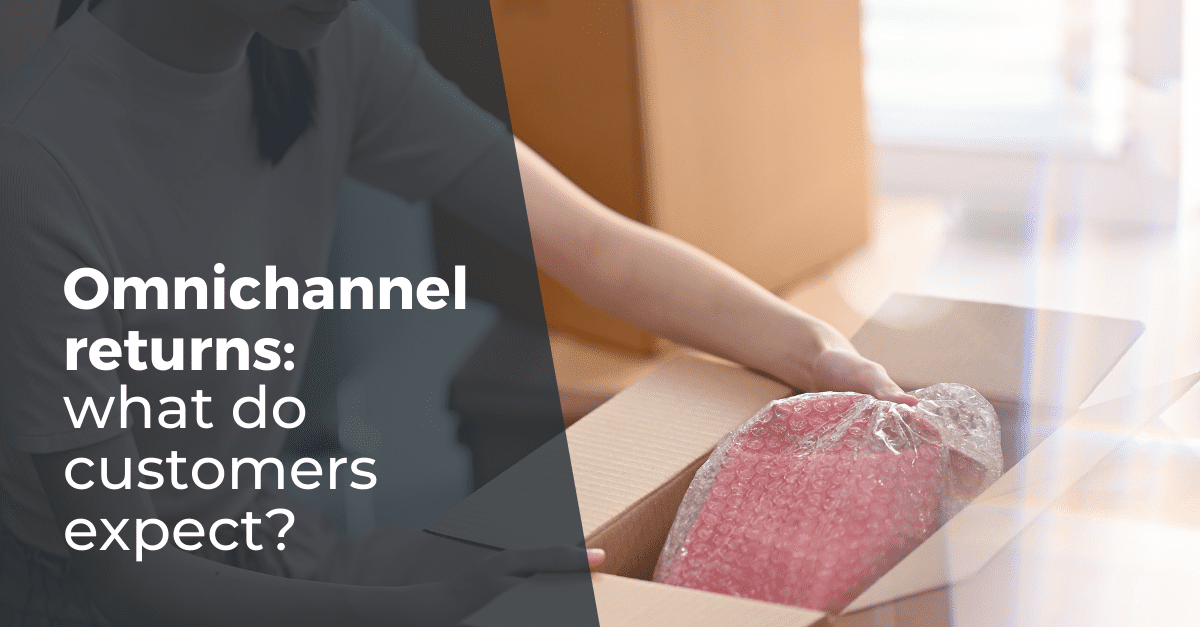 3 min
Omnichannel returns: what do customers expect?
The boom in e-commerce has led to a meteoric rise in the number of items dispatched, but also in returns. It's estimated that one in two orders is returned. To a lesser extent, in-store purchases also face returns for a number of reasons including busy fitting rooms in-store, faulty products, etc.
It's essential for retailers to put in place a simple and effective returns policy. What are customers' expectations regarding returns? What are the challenges for retailers?
Choice and simplicity of returns: shoppers' number one wish
Most retailers have made shopping easier through omnichannel services such as Click and Collect, Reserve and Collect or Order in Store.
Unfortunately, dealing with returns is often a complicated process for customers.
Most of the time, the buyer has to log in to their customer account, print a label and go to a post office. Not exactly a user-friendly experience.
It's very important for retailers to offer more return options with:
Pre-printed return labels slipped directly into packages
Self-service returns or the proposal of multiple return options: Drop-off points, at post offices, by post or in-store
In-store returns for both in-store and online orders
Returns via customer service: assistance by phone or email throughout the returns process
To sum up, returns should be easy and independent of the sales process or delivery method. Returning a product purchased online should be possible in-store and vice versa.
Another very important point is that the returns policy should be clearly displayed on the brand's site. According to UPS, 68% of shoppers consult a brand's return and exchange policy before making a purchase.
At the very least, this policy should specify the return methods, the timeframe and the costs.
The importance of returns management for omnichannel retailers
Poor returns management penalises retailers in several ways:
Deterioration of brand image and reputation with, in particular, an increase in negative reviews.
Impact on sales: a complex and poorly managed returns policy is a constraint on purchases.
Logistical problems: unavailability of products, delivery delays for other orders…
Conversely, good returns management promotes sales, builds customer loyalty and limits the financial impact, particularly through better control of returned stock.
Setting up an OMS for perfect returns management
An Order Management System (OMS) allows retailers to optimise customer orders and their returns.
OneStock, Europe's leading OMS provider, has taken a keen interest in this subject. The way it works is very simple: the integration of a return portal to your website (thanks to a simple piece of code).
The customer has all the information needed to process the return:
Reason for the return
Status of the return
Choice of return method and instructions
Management of the return label (printing or requesting the label be sent by post)
This valuable information allows omnichannel retailers to better understand the reasons for returns and to adjust their offering accordingly. It's also valuable data for the logistics teams that receive the returned items. The OMS also informs the warehouse of the estimated return date.
Regardless of the return method chosen by the customer, OneStock's OMS automatically connects the customer to the chosen carrier/logistics provider.
Finally, after quality control, the returned items are immediately reintegrated into the available stock. No more missed sales!