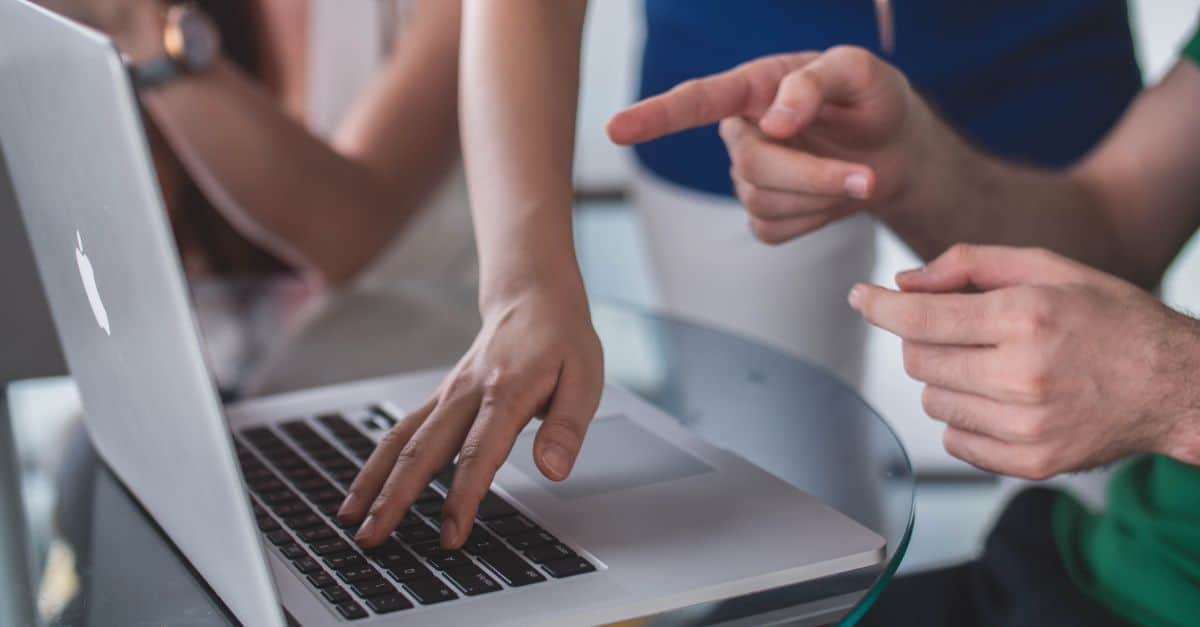 5 min
Writing the RFP for your new OMS? Avoid these 6 common mistakes
Writing the RFP for your new Order Management System (OMS) is a key step in your omnichannel strategy. Our experts have identified 6 common mistakes you should avoid to ensure you secure relevant proposals from quality vendors.
Mistake 1: Your OMS RFP has not identified all your requirements
To be more efficient, identify a person in charge of putting together the RFP.
This person will also have to consult with and identify the requirements of all the departments that will be impacted by the implementation of a new OMS: digital, e-commerce, supply chain, IT, logistics, legal, omnichannel, retail, etc.
For in-store retail teams, organising a dedicated consultation and meeting to understand their day-to-day challenges has proven to be a successful strategy.
The aim, prior to the consolidation process, will be to obtain an exhaustive list of all the needs associated with this business project.
All stakeholders must be involved in defining the requirements in order to anticipate the potential impact of the project on their part of the business. They will invest time in your project, so its benefits must be clearly defined to engage and motivate the teams.
Mistake 2: Your OMS need is not sufficiently mature for an RFP
The needs expressed in your call for proposals must be mature to allow OMS providers to position themselves and identify if they believe their solution is right for you.
How can you identify a mature need? By being able to share a well-organised and exhaustive request from both a functional and technical point of view. You must be able to predict your needs three years ahead, taking into account your business and technical evolutions.
For example, are you able to create a target map with OMS at its centre? If not, then your OMS RFP needs to be redesigned to ensure that the business processes are clear.
Don't hesitate to ask a consultancy agency to help you define your needs or to consider an RFI phase in order to confront your key needs with the different editors and refine your RFP.
Mistake 3: Your OMS RFP does not identify your priorities
Your OMS RFP should be broken down into a number of sections, including 'must-haves' and 'nice to have'.
This prioritisation is essential as it will allow the different service providers to provide a viable proposal, both in terms of omnichannel solutions and in terms of planning. Carrying out this prioritisation also allows you, internally, to have a clearer view of the scope of the upcoming project.
Selecting these priorities can be done in a dedicated workshop once all the needs have been agreed upon.
Mistake 4: You did not anticipate how your OMS RFP would be communicated
The publication of your OMS RFP is as important as its creation. You must ensure that it reaches the key service providers that you have (or have not) identified in advance.
Several methods of distribution are therefore possible: a partner such as a specialised firm; a dedicated freelance consultant; or an internal representative who has identified the various solutions and will make direct contact.
There is no right or wrong way to distribute your OMS call for proposals, the most important thing is that this step be well anticipated.
Remember to take into account the time required for the distribution in your roadmap to ensure that you give equal opportunities to the different providers to respond.
Mistake 5: You have not established a scoring system
The scoring system, developed with all the stakeholders of the OMS RFP, must be in line with your strategy and assist the decision-making process.
We recommend that you develop it before you issue your call for proposals so that it is in line with your initial priorities.
From a practical point of view, the scoring system should be efficient and easy to use. For example, a scoring system of between 0 and 5 points and different ratios depending on the importance of the section concerned could be established.
Mistake 6: You have not thoroughly prepared for the oral presentations
The presentations must be rigorously prepared, taking into account the answers to your call for proposals, the scoring grids, the areas that need to be clarified, and any issues that have not been addressed.
Even if no specific duration is set, you can still set up sessions of two to three hours with a precise agenda of the topics to be covered: a general presentation, demo, technical details, functional details, schedule, commitments, etc.
Do not hesitate to discuss your meeting agenda with the different software vendors. It is better to leave a little room for manoeuvre on the content so that they can provide you with a structured response to your problems rather than forcing them to fit into a strict framework in which they would not have the opportunity to demonstrate the full potential of their offer.