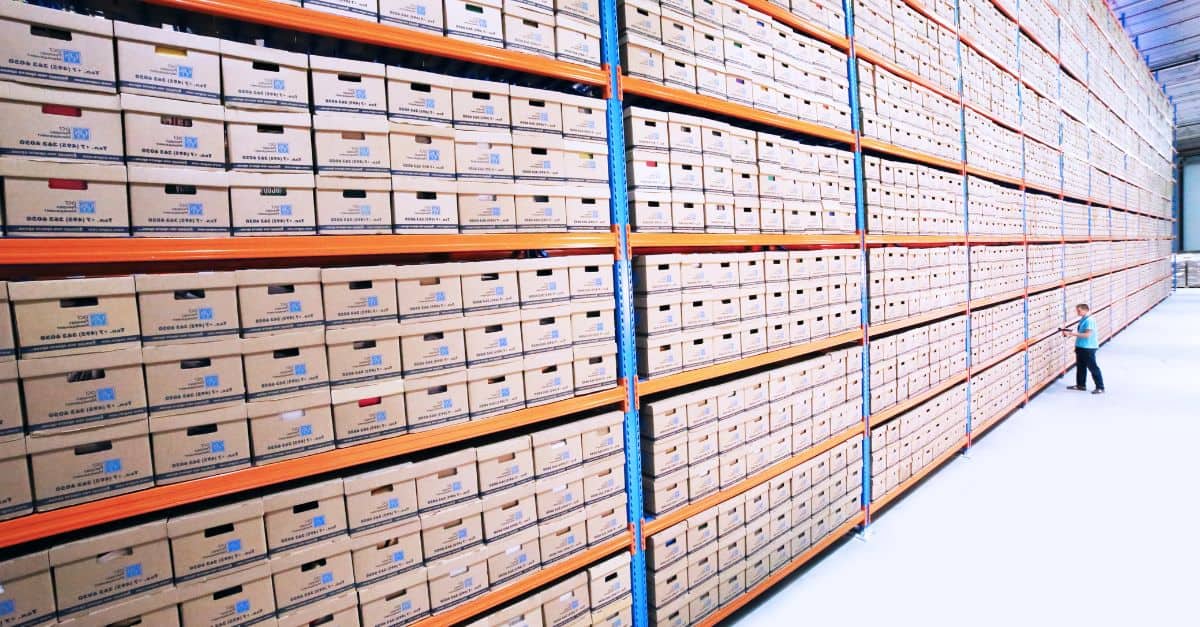 4 min
Manage the overflow of online orders with an Order Management System
Recent years have been marked by the exponential growth of e-commerce. In 2021, e-commerce sales increased by 13% to reach €718 billion in the UK and Europe. Faced with ever more numerous and demanding customers, the Order Management System (OMS) has become the strategic solution for skilfully managing this influx of online orders.
Adapting for growth with an Order Management System
The growing attraction of online shopping is clear: consumers are now equipped with a 'store in their pocket' – their mobile phones allow them to make purchases anywhere at any time. According to a report published by Statista in September, the global e-commerce market is expected to increase a further 20% in 2022.
As the online orders pour in, retailers who once relied heavily on e-commerce warehouses to handle orders are now using their shops as shipping points. Omnichannel services such as Ship from Store and Click and Collect enable retailers to manage capacity in their warehouses, while giving customers a smooth shopping experience with more fulfilment choices.
However, the adoption of these solutions requires a perfect knowledge of stock levels and locations. While this information is still missing for many retailers, it can be easily accessed through the implementation of an Order Management System.
Overcoming in-store difficulties with an OMS
In the process of easing warehouse workloads, shops that serve as shipping points can often be overwhelmed with too many online orders to prepare.
According to a survey by Pricer, an electronic shelf label provider, 52% of store associates have felt increasing pressure to fulfil e-commerce orders. In-store customers remain the priority and online orders are falling behind and piling up. Holiday periods and seasonal sales do not help, as the volume of online orders becomes even greater.
This leads to longer delivery times and may even result in orders being cancelled, damaging your brand image through a poor customer experience. Delivery times are a strong argument in the purchase decision – the shorter the better – and online shoppers will not hesitate to switch to another brand if delivery times are not satisfactory.
This is where the need for an Order Management System arises, optimising the in-store preparation process to adapt to the growing demands of online.
Optimising order preparation with an Order Management System
Turning a shop into a fulfilment centre for shipping parcels helps it to remain competitive. However, the move to omnichannel retail requires a robust technical foundation and intuitive processes to get internal buy-in.
An effective omnichannel approach begins with the unification of inventory, followed by the smooth orchestration of orders.
Having an overview of all stock points (warehouses, shops, marketplaces, suppliers, etc.) allows you to allocate every order to the most appropriate shipping point. Thanks to pre-configured orchestration rules, the OMS defines this shipping point in real time. In the case of store fulfilment, the Order Management System accompanies the store associate, step by step, from the acceptance of the order to its dispatch, via packaging and printing a delivery note.
What are the objectives?
To optimise order preparation processes to improve efficiency and preserve the primary mission of the store associate: to welcome and serve the store customer
To simplify order preparation to speed up shipping times (and therefore delivery times!)
To take the care of online customers even further and offer a complete shopping experience, an OMS allows online customers to make their returns directly to the shop, with the refund being triggered instantly to the original payment method.
This omnichannel returns management is convenient and intuitive for customers. For retailers, it allows items to be put back on sale as quickly as possible and the visit to the shop represents an opportunity to make additional sales – a win-win situation. To find out more about managing online returns, read our dedicated article.
Want to know more about the Order Management System?