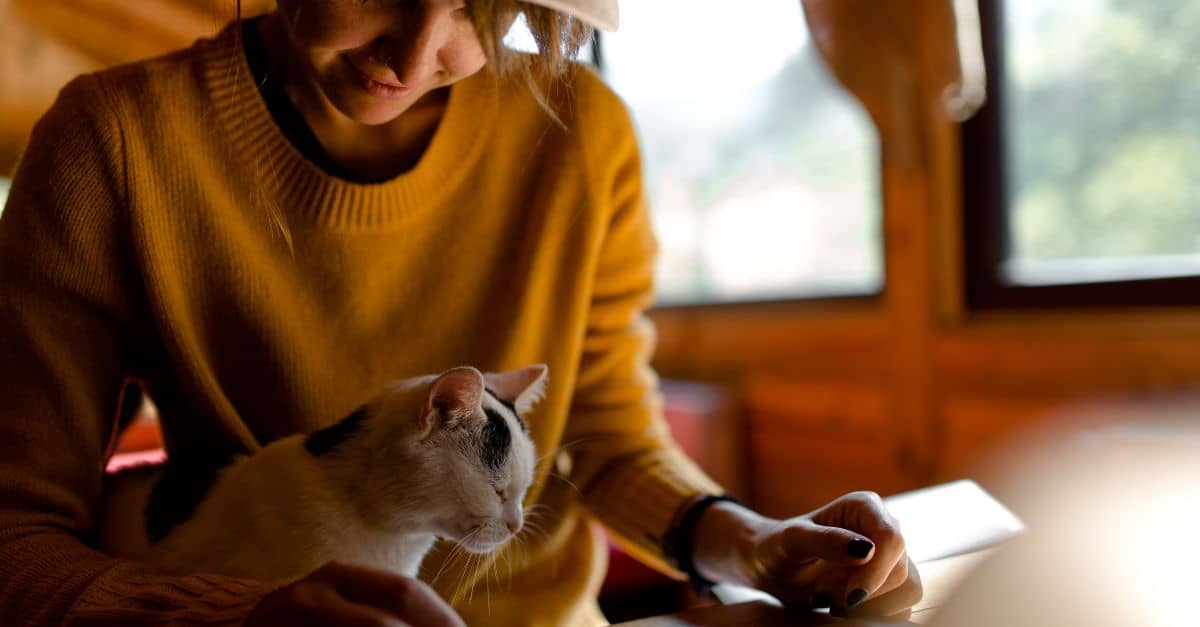 5 min
Pets at Home: creating 'the world's best omnichannel pet care business'
Pets at Home is a one-stop omnichannel pet care business with 450 stores across the UK, including vets and grooming services, and a growing digital platform providing pet owners with everything they need to look after their pets.
They wanted to create a customer experience that would set them apart, so they looked at customer insights, competitor activity and the wider retail industry to identify the omnichannel capabilities that would help them deliver a strong value proposition for pet owners.
It was clear that putting pet owners in control of when and where they could access products and services would be key to moving their proposition forward:
Their next-day Click and Collect service required orders to be shipped to stores from a Distribution Centre – this gave them a huge opportunity to improve speed of service.
Their next-day home delivery proposition was good, but they wanted to meet the requirements of customers who want, or need, their products the same day.
To deliver on convenience, Pets at Home needed new fulfilment capabilities – and they needed them fast.
Click and Collect: pick up pet care in as little as 1 hour
Pets at Home selected OneStock for its out-of-the-box unified Click and Collect solution and for the speed with which the project could be delivered.
A proof of concept went live across 40 stores within six weeks and was then rolled out nationwide. Customers could now see which of their items were available in which stores and order from the store of their choice in a matter of minutes. In the first week of launch, 25,000 orders were placed through 1-hour Click and Collect.
OneStock's 1-hour Click and Collect solution helped us deliver customer convenience and speed of collection into our customers' buying journeys. When pet owners make a purchase, especially if it's pet food or essential accessories such as bedding, they want to access it as quickly as possible in order to care for their pet. On average, an order placed with the 1-hour Click and Collect option is ready to collect in just 30 minutes. Being able to offer fast and flexible fulfilment to shoppers was a key evolution in our customer experience strategy.
Unified Click and Collect proved to be a game-changer, reducing operational and logistical costs while significantly improving the customer experience. With strong omnichannel growth, Pets at Home knew they needed to scale.
They decided to invest not just in the technology and development, but also in creating physical space in-store for storage and to help colleagues prepare orders more efficiently.
Ship from Store: increased capacity to support peak omnichannel trading
Although Click and Collect allowed Pets at Home to fulfil more online orders from store stock, strong growth in home delivery orders meant they needed to create more capacity at peak times.
"We wanted to spread the load and create more capacity by leveraging our amazing store locations, colleagues and store stock," said Chris Holyland, Digital Director at Pets at Home.
Using OneStock's Ship from Store capability, Pets at Home were able to turn over 250 stores into mini Distribution Centres that they could use to create extra capacity on-demand, and scale up or down as they needed.
The project was delivered in about six months, moving quickly from conception to nationwide rollout. MACH architecture has been key to the quick implementation of each new omnichannel service, allowing projects to be developed and launched without unnecessary modules or any interference with the existing OMS.
Customer centricity is always the focus for Pets at Home, and OneStock has been able to adapt quickly to evolving demands with a composable tech stack that ensures less time is spent in planning stages and more online orders are fulfilled faster.
Express Delivery: pet care delivered to your door in 2 hours
Pets at Home now have the ability to offer their customers same-day delivery within 2 hours – a competitive delivery promise that has doubled conversion rates compared to next-day delivery.
Using OneStock's comprehensive order orchestration rules, Pets at Home can now determine which orders are available for same-day delivery based on the contents of a basket and the customer's proximity to 130 enabled store locations.
Colleagues are given 15 minutes to pick and label the order, which is handed to the courier in its native packaging (no additional packaging required!) and delivered within a 2-hour window.
Pets at Home have added additional buffers to the types of products that tend to be ordered for same-day delivery to avoid unexpected out-of-stocks and reduce the number of cancellations on their customers' most urgent pet care requirements.
Knowing that the demand for faster fulfilment was there, coupled with a belief that they could deliver the best possible brand experience themselves, Pets at Home ran a successful proof of concept to help inform future delivery strategy. In two locations, they piloted sending Pet Experts out in branded vehicles to deliver local online orders rerouted from the DC.
Factoring in the end-to-end economics, the costs to fulfil their own orders proved comparable with other carriers. But the real advantage was that their local colleagues were able to offer customers expert advice on the doorstep – something a standard carrier simply cannot do.
Building a best-in-class omnichannel pet care platform
With the capabilities they needed in place, Pets at Home is now building its own Pet Care platform, using best-in-class components and with OneStock orchestrating every order.
"Our customer convenience initiative is wholly customer-led," says Chris. "We wanted to create an experience that sets us apart from the rest; to do this we needed the capability of OMS.
"One of the key benefits of OneStock was that the user interface was super simple to use, ensuring colleagues could focus on providing real expertise and bringing the Pets at Home experience to life."
With colleague and customer engagement significantly improved, the business is now continuing its investment to create 'the world's best omnichannel pet care business.'