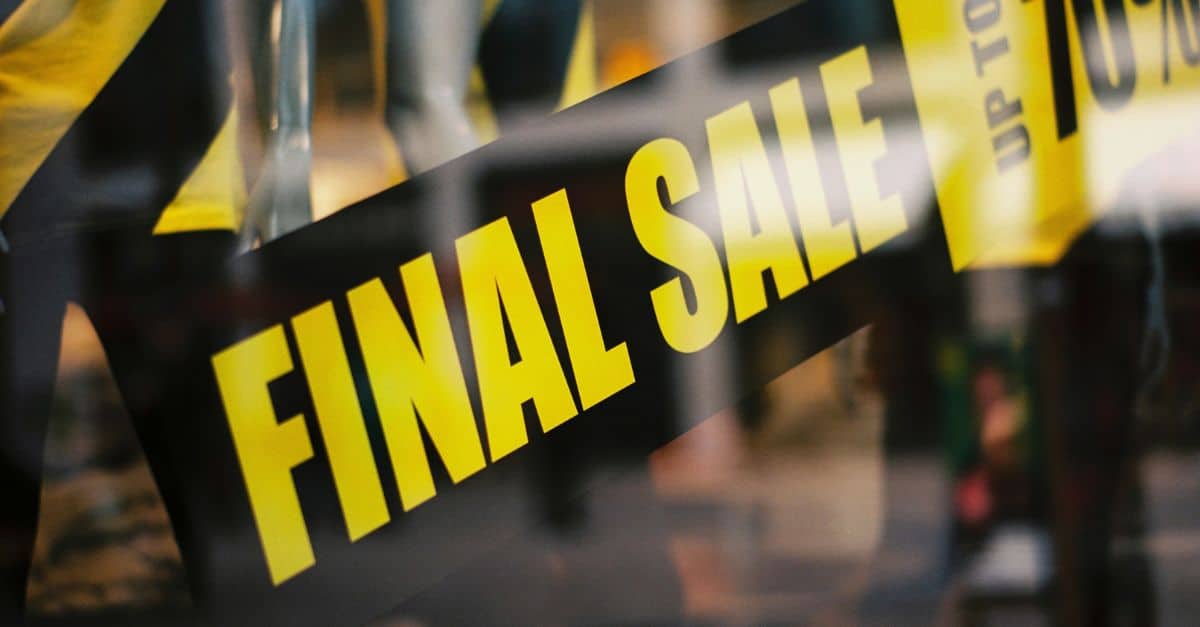 3 min
What we can learn from Black Friday to revive retail in 2023
This Black Friday, Cyber Monday (BFCM) was always going to be a particularly crucial period for retailers. Over the past 12 months, unsold stock has been piling up in warehouses amidst ongoing supply chain issues. Changes in consumer behaviour have added to the problem, with most reining in discretionary spending as inflation, energy prices and global temperatures rise.
However, despite predictions that Black Friday sales volumes would fall back to 2020 levels, the actual results were more encouraging: transactions and foot traffic were up on 2021, some brands experienced their biggest sales days ever, and our retail clients saw a 20.6% increase in orders processed through OneStock OMS in the week to Cyber Monday.
But for the industry as a whole, both sales and footfall were still well below pre-pandemic levels, and data indicates that shoppers will now have less to spend in the lead up to Christmas.
So, what can the industry learn from BFCM 2022 to better prepare for the year ahead?
The fluctuation of supply chains, consumer spending & the climate
In the run up to Black Friday 2021, consumers were ready to shop but retailers were short on stock as global supply chain disruptions delayed deliveries. For Black Friday 2022, the situation was reversed.
Consumer confidence has been low as the cost-of-living crisis intensifies, while lead times from manufacturers have shortened, and retailers who still had plenty of unsold inventory from the previous year have received new stock faster than expected.
In the UK, fashion retailers are also experiencing the consequences of climate change, as warm temperatures throughout autumn have kept customers from buying bigger ticket items, such as new coats, boots and knitwear.
Retailers responded by starting their sales earlier than ever before in a bid to clear stock quickly. According to IMRG and Capgemini, the number of Black Friday sales running in the first two weeks of November was up 78% compared to 2021. And consumers turned out in force, eager to snap up a deal – shopper numbers on Black Friday were 9% higher than 2021 and transactions were up 3.2%.
But that doesn't mean they'll be spending more this holiday season. According to Deloitte, two thirds of UK consumers expect to have less to spend compared to last year, and Deutsche Bank believes discretionary retail spend will drop nearly 5% this season – the biggest decline in over 20 years.
In a sign that some shoppers may have already spent their Christmas budgets, Buy Now, Pay Later volumes increased by 57% to account for 6% of total Black Friday spend. This means that excess inventory may continue to pile up in retailers' warehouses this Christmas – and beyond.
The need for effective stock & order management
Not all brands are struggling with supply chain and stock management issues to the same extent. Those who have invested in systems that improve stock visibility, such as an Order Management System, have been better able to anticipate customer demands and limit overstock.
Order Management Systems allow brands and retailers to consolidate all stock across their business – whether it's in a store, a warehouse, at a supplier, or in-transit – and allocate it more efficiently based on analysis of customer behaviour and various business needs.
According to PwC, 49% of retailers now have a single view of stock in real-time, compared to 40% last year. Alarmingly, that still leaves more than half of retailers unable to effectively plan supply, fulfilment and promotions. These retailers are leaving huge amounts of money on the table.
For Boots, such systems helped deliver its biggest ever sales day online on Black Friday with three orders placed every second. In the lead-up to the event, the health and beauty retailer had turned more of its locations into 'hybrid stores,' where store colleagues can pick and pack online orders. This improved product availability by making store stock available to buy online, and increased fulfilment capacity by spreading orders across multiple locations.
Order management solutions also helped retailers adapt quickly to pre-Christmas Royal Mail strikes. While many retailers simply reallocated orders to other logistics providers, it wasn't enough to alleviate customer concerns around shipping delays – demand for home deliveries was down 5% compared to Black Friday 2021.
Instead, retailers who could guarantee fulfilment times with store services, such as local delivery or Click & Collect, came out on top. In October, John Lewis had further expanded its Click & Collect network to nearly 1,200 locations across the UK, driving additional footfall to its shops. On Black Friday, the department store sold 5.5 products every second.
With consumers set to spend less over Christmas, Boxing Day and into 2023, offering these omnichannel services will help brands get ahead of their competitors and maximise their sales potential.
A different vision for Black Friday, Cyber Monday
While most brands ran traditional Black Friday and Cyber Monday sales, others used this peak shopping period to showcase their values, speak out against excessive consumerism, and make a real difference for people and the planet:
Online marketplace eBay challenged the 'buying for buying sake' mentality of the holiday by featuring only refurbished and pre-loved deals in their marketing, supporting customers through the cost-of-living crisis with more affordable content while reducing waste and carbon emissions.
French fashion brand Jules also aimed to reduce the number of products sent to landfill with their circular economy initiative 'Back Friday', which encouraged customers to bring their unwanted clothing back to a store for recycling instead of just throwing it away, offering discounts on future purchases in return.
For RougeGorge, Friday had a more important meaning. On International Day for the Elimination of Violence Against Women, they used their platform to raise awareness for the one in three women worldwide who are or will be a victim of domestic violence, intra-family violence, slavery, trafficking, harassment, rape, or transphobia in their lifetimes. The lingerie brand has been supporting vulnerable women through their partnership with Solfa for the past five years.
Other brands have chosen to opt out of Black Friday completely, promoting their year-end collections without any discounts, and we can expect to see more of a focus on values over value in coming years. Eighty-two percent of consumers say they want a brand's values to align with their own – and they'll shop elsewhere if that's not the case.
However, with retailers still reporting record sales days during November, choosing not to participate in Black Friday may seem like a lost opportunity.
The answer could be as simple as offering customers more transparency. Beauty company Deciem, which owns The Ordinary, made it clear that they would be offering 23% off all products for the whole of November to allow customers to shop intentionally, instead of panic-buying on a single day of sales.
This approach allows brands to take advantage of the opportunity to clear stock while also reducing the usual strain on logistics that comes from a huge influx of orders. With effective order management, retailers can anticipate stock and staffing requirements across stores, warehouses, and carriers and allocate orders as needed.
A clear path to success for Black Friday 2023
Next year, supply chains and consumer behaviour will be as unpredictable as ever. What we've learnt from BFCM 2022 is that discounting is not a long-term solution. While it will move stock in the short-term, it may simply shift the timeline of consumer spending while diminishing the value of a brand, especially in the eyes of more conscious consumers.
Instead, retailers need to implement systems that will allow them to better predict demand and manage their inventory accordingly. Additionally, those who can offer their customers a better shopping experience – one driven by innovation instead of promotions – will be properly prepared for peak retail in 2023.
Find out more about OneStock's leading Order Management System and get your business ready for 2023.