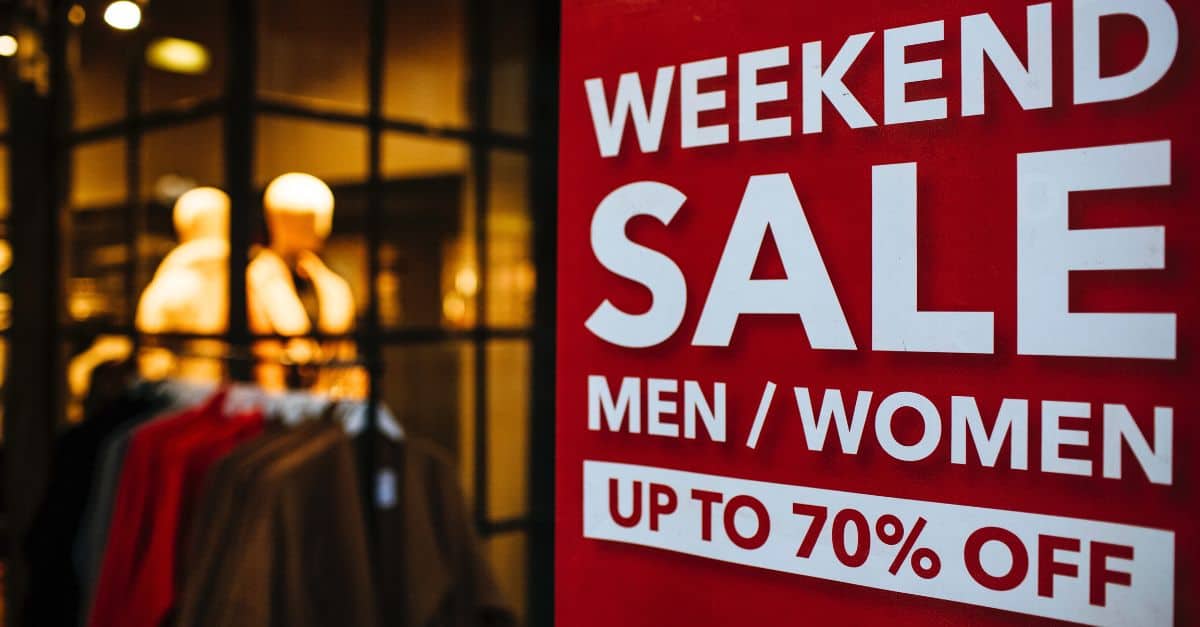 7 min
Why retailers need distributed order management for BFCM & Christmas
Black Friday Cyber Monday (BFCM) traditionally marks the beginning of the Christmas shopping season, but 2022 is turning out to be another unconventional year for retail.
In 2021, as COVID-19 continued to disrupt European high streets, shoppers shifted their Black Friday spending online. During the week of Black Friday, online sales were three times higher than an average day in France and the United Kingdom, and four times higher in Germany and Spain.
This year, stores are open, but retail experts are conflicted over how shoppers will spend. While one study has suggested consumers will cut their Black Friday spending by up to half in the face of a cost-of-living crisis and rising inflation, another found that respondents intend to spend 25% more than last year to take advantage of promotions and maximise their value for money.
While we don't yet know which way this BFCM will go, what is clear is that consumer priorities have changed, and retail and supply chain businesses must be ready to adapt to maximise their share of this season's sales.
Distributed order management will be the key to their success through BFCM, Christmas and beyond. Here's why.
Improve product availability with unified stock
Your customers have truly embraced omnichannel shopping for the holidays. Whether they're shopping in-store or on your website, over half of them will research online before buying a product – and 37% of Millennial shoppers will even research online while they are in-store.
If the product they want isn't available on your website, they'll simply leave your site or shop and switch to another brand.
Enter distributed order management (DOM). This system consolidates all of your stock files into one unified stock pool so that every product you have in your stores, concessions or warehouses is available to purchase through any channel.
This improves product availability and thus increases sales opportunities. Now, online customers can order stock in any location for in-store pick up or home delivery, and in-store customers can access an endless aisle of products from the shop floor.
In 2021, only 4% of consumers did not use digital channels for their holiday shopping, so it's key that retailers provide customers with complete information online to ensure you don't miss a sale.
Secure early sales with future stock
Consumers are starting their Christmas shopping earlier as they try to avoid price increases and spread the cost of the season. According to McKinsey, 56% of shoppers had already started their holiday shopping before October was over.
This gives retailers an opportunity to secure sales earlier in the season – even where products haven't yet arrived in store.
This is because a distributed order management system enables orders to be fulfilled from any location in your fulfilment network, including 'future stock' that is in transit or on order at a supplier.
In this way, you can further expand your online product range to include pre-orders for future collections, again increasing sales opportunities. While delivery times will be longer, shoppers are often willing to wait to get the perfect Christmas gift at a great price.
Optimise order fulfilment with order orchestration
Despite consumers shopping earlier this Christmas, the British Retail Consortium reported that retail footfall declined by 9.8% in September.
As more people decide to do their holiday shopping online, retailers can take this time to transition their stores into mini fulfilment centres, increasing their capacity to fulfil online orders throughout the peak retail period.
This is made possible by a distributed order management system, where logic-based rules can be implemented to orchestrate the order fulfilment process. Orders can be routed to a specific warehouse or store, determined by factors such as stock availability, staff capacity, carrier services and fulfilment costs.
This means that if the e-commerce warehouse has reached capacity, orders can be automatically rerouted to stores that are able to fulfil them. This eases the workload for warehouse staff during peak periods and ensures delivery promises can be met even as online sales peak.
This is ever more important as Christmas approaches. Forty-three percent of Christmas week purchases are still made online, and missing a delivery promise can result in an unhappy customer without a gift to give on Christmas Day.
Convert more sales with a delivery promise
While consumers seek out value for money this season, they are still motivated by their values.
According to The New E-commerce Shopper report from Ware2Go, 33% of shoppers want fast shipping while 40% of shoppers want free shipping, indicating that shoppers are influenced more by price over speed. Meanwhile, an IBV study found that 42% of consumers plan to shop local to reduce carbon emissions.
Not every retailer will be able to provide shipping that is fast, free and environmentally friendly, but those who can cater to the preferences of each customer could earn a greater share of holiday spending.
To give customers a wider range of delivery options, a distributed order management system uses powerful order orchestration to determine all available fulfilment methods for each order with accurate delivery times, costs and carbon emissions – with real-time updates as carrier capacity is impacted by BFCM and Christmas workloads.
This detailed information can then be displayed to customers at checkout, so they can choose a delivery method that is fast (same-day or next-day delivery), low-cost (click & collect or reserve & collect) or low-impact (delivery from a local store on foot or bike).
Drive last-minute shoppers in-store with DOM
As shoppers begin to encounter delivery cut-offs online, they increasingly turn to local stores for last-minute gifts.
During Christmas week, in-store sales reach a season high of 57% compared to 45% the previous week. Retailers can capture this foot traffic by improving visibility of their in-store inventory online – something 44% of shoppers want brands to do better.
This is particularly important in the days before Christmas, as customers prefer to leave a store with the perfect gift in hand, rather than rely on busy carriers to deliver in time for Christmas.
With distributed order management, retailers can show accurate product availability online with guaranteed pick-up times for Click & Collect or Reserve & Collect.
These services also allow cost-conscious customers to avoid peak season surcharges for home delivery, while boosting upsell and cross-sell opportunities for retailers when customers arrive to pick up their orders.
Improve customer satisfaction with in-store returns
Finally, it's important to remember that a peak period for sales also means a peak period for returns.
Return volumes always see a spike in early January as gifts are returned. Without a streamlined return process, customers can be left waiting weeks for an exchange or refund, and returned products can begin to pile up in warehouses where they cannot be sold.
Distributed order management removes this bottleneck by allowing BFCM and Christmas orders to be returned to any stock point.
By offering in-store returns for online orders, retailers can reduce pressure on their e-commerce warehouse (and customer service teams!) and minimise end-of-season discounting by putting returned products back on sale instantly. It also gives store associates an opportunity to cross-sell at the point of return, reducing the number of lost sales.
As Black Friday, Cyber Monday and Christmas approach, retailers must optimise every stage of the shopping journey to increase sales, reduce returns and keep customers in good spirits.
Are you ready for the holiday season? Get in touch to start your Distributed Order Management project and build a better customer experience for BFCM, Christmas and beyond.