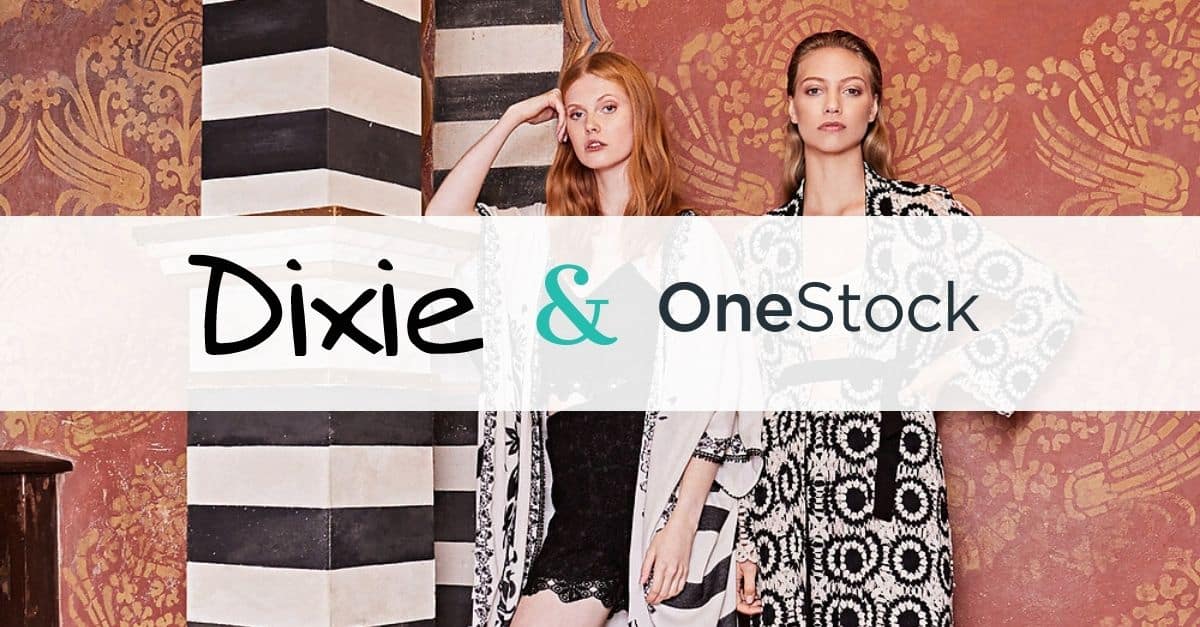 2 min
Dixie: Ship from Store boost e-commerce sales
Dixie, the leading Italian fashion brand, has selected OneStock to support the optimisation of its omnichannel orders with Ship from Store.
Dixie is based in Florence and famous all over the world for its refined, retro-inspired clothing, designed for original women who choose a feminine look with attention to paid to the details.
With "standard" stock management separated into silos (warehouses, showrooms, stores), the brand was often faced with stock shortages through its e-commerce channel despite stock being available in some stores. Given this huge challenge, Dixie wanted to rethink its stock management and set up a Ship From Store solution to facilitate online orders when the warehouse is out of stock.
Dixie's online business model is very challenging for our IT department. What we need to provide to our stores, both physical and online, is the ability to sell everything, everywhere in the quickest possible way. We were trying to understand what it could mean for our system in terms of stress. After much evaluation, we found OneStock had the answers we were looking for; in a single project, we could integrate different systems, operate multiple warehouses and, last but not least, our teams' different ways of working. Onestock is an efficient, reliable, intuitive solution that allows us to manage the fulfilment of orders across three brands, leaning on the stock of three different warehouses and 40 stores. Also, the possibility to get best practices from OneStock, like the carrier integration and the setting of the orchestration rules, has been key to the success of the project. Not to mention the time: the project has been delivered in a month and a half!

Davide Scaletta – CIO, Dixie
Watch this space for a full review of the results from this exciting implementation and business change at Dixie.
If you would like more information about our Ship from Store solution and its implementation, feel free to contact one of our omnichannel experts.