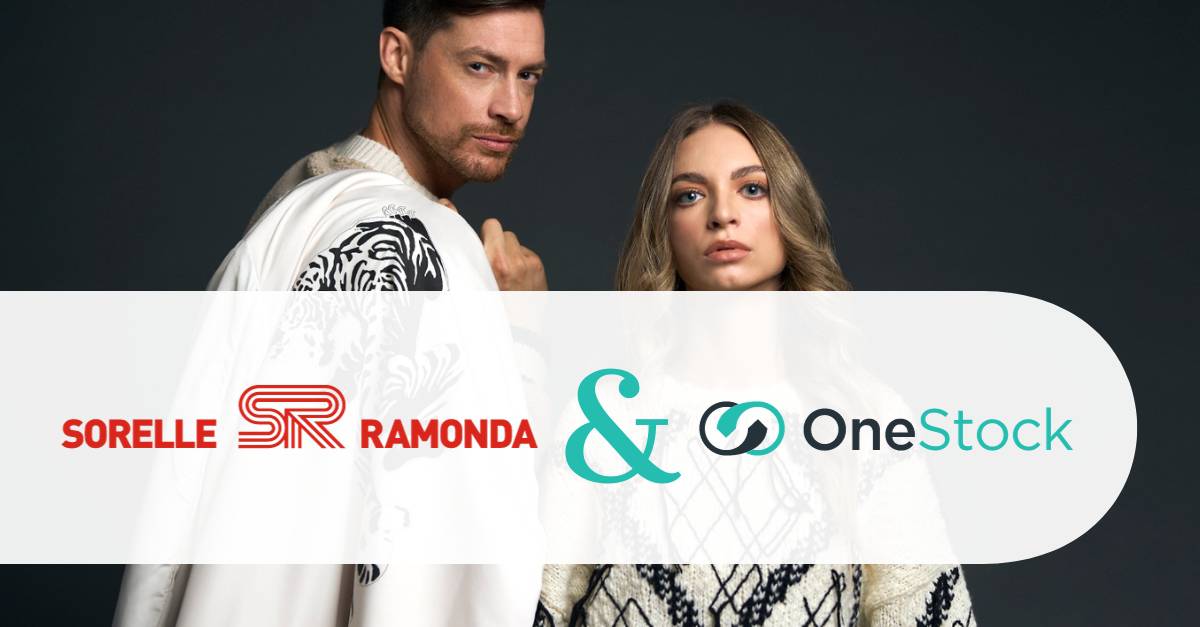 3 min
Sorelle Ramonda continues to innovate with OneStock's order management
For the past two years, Sorelle Ramonda – an international fashion retailer offering over 1,900 brands with annual sales of €300 million – has undertaken a significant modernisation of its information system, sales processes and order management. The goal is to provide customers with a more modern, comprehensive and omnichannel shopping experience.
In June 2022, Sorelle Ramonda announced its selection of OneStock's Order Management System, and the business now plans to further accelerate its omnichannel journey. Before implementing OneStock, Sorelle Ramonda managed stock and orders manually. Inventory in each store and the central warehouse was updated in the AS400 management system. The resulting stock view, not perfectly real-time, was then used by the e-commerce site to inform customers about product availability. If an order included at least one product not available in the central warehouse, it was manually handled by a logistics officer and routed to a store with the relevant stock.
With OneStock, the centralised view of stock, wherever it is, and the aggregation of orders to the central warehouse are now managed in a completely real-time, digitised and fluid manner.
For Sorelle Ramonda, the advantages of using an Order Management System are numerous:
1. More sales: Unifying stock has reduced the number of unavailable products on the e-commerce site and significantly lowered the order cancellation rate by up to 50% during sale periods.
2. More speed: Order fulfilment now occurs within a maximum of 48 hours – an impossible result with the manual order management processes previously used.
3. More accuracy: With a clear, accurate, real-time view of inventory, Sorelle Ramonda now has better control over order management, both in terms of fulfilment and replenishment.4. More oversight: Sorelle Ramonda's management team can now monitor store performance for omnichannel activities (order fulfilment speed, order cancellation rate, stock accuracy), better supporting stores with consistently poor performance with additional resource and inventory monitoring.
We are delighted to announce that Sorelle Ramonda is working with OneStock to introduce new omnichannel services in 2024, including Click and Collect, Reserve and Collect, and In-Store Returns.
"We are proud and delighted with the results Sorelle Ramonda has achieved using our Order Management System for order aggregation at the main warehouse. We are ready to help them implement new services that will make Sorelle Ramonda an even more innovative, sustainable and agile retailer in order taking, fulfilment and delivery." says Davide Loro, Sales Director at OneStock.
"I am very pleased with our collaboration with OneStock. Their OMS is highly flexible, and they have tailored their solution to fit our company and needs. The decision to invest further in their technology was, therefore, a natural one." concludes Giuseppe Nicola Ramonda.