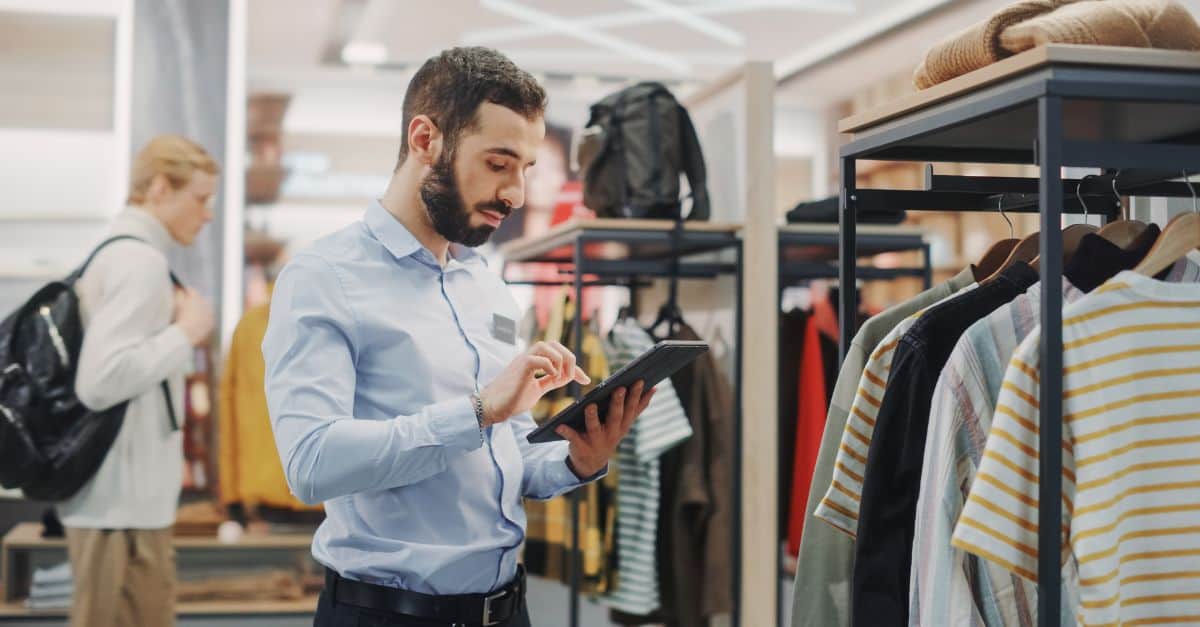 5 min
New EU fashion regulations will require sophisticated stock management
Fashion brands must begin to take serious action to address the overproduction and management of stock, as the European Commission plans to enforce new regulations by 2028 that will require brands to take responsibility for the environmental impact of the clothing they produce.
Around 5.8 million tonnes of textiles are discarded in the European Union every year – the equivalent of 11kg per person. "All these piles of waste, they don't just disappear," says Virginijus Sinkevičius, European Commissioner for the Environment.
"We need to design clothes to serve us longer. And if we are tired of them, if we wear them once or twice and we don't want to wear them again, there has to be a second life for them."
The Commission is now drafting at least 16 new pieces of legislation to tackle textile consumption in the EU, including a ban on the destruction of unsold items and a requirement to take back pre-loved products for recycling.
Fashion brands will therefore need to implement sophisticated technology to optimise stock management and circular economy processes.
Reducing unsold fashion through effective stock management
Globally, 100 billion garments are produced every year, and one truckload of clothing is incinerated or sent to landfill every second. This mismanagement of resources has led EU governments to agree to a ban on the destruction of unsold textiles.
While some end-of-season stock can be processed into materials for new garments, if brands are to truly reduce the pressure their activities place on natural resources, they will need to reduce the amount of stock that goes unsold in the first place.
To do this, brands need to increase opportunities to sell through stock throughout the season. Whether that stock is held by stores, concessions, warehouses or suppliers, it needs to be visible to customers to sell.
This requires stock unification by an Order Management System (OMS), which integrates data from all stock locations and publishes the available items to each sales channel, including e-commerce websites, social platforms, marketplaces and in-store devices.
This provides shoppers and store associates with a real-time view of a brand's entire product catalogue, facilitating sales regardless of shopping channel or stock location.
By maximising sales opportunities in this way, brands can accelerate stock sell-through earlier in the season, reducing the number of items left at the end of each season.
As shoppers continue to demand a wide range of products to suit their needs, these new regulations will also encourage brands to keep products on sale for longer, and an OMS can provide an accurate long tail of product references.
All the data held by an OMS, item by item and stock point by stock point, can then be utilised by a brand to feed into future stock planning and sales forecasting, ensuring the right number of products are produced to meet demand and stock is allocated to the channels where it will sell best.
Enabling stock management in the circular fashion economy
To ensure textiles stay in use as long as possible, policymakers will also require brands to collect an amount of clothing for recycling equivalent to a certain percentage of their production, and this percentage will continue to increase over time.
Alternatively, brands will be able to pay a fee towards their local authorities' waste collection work.
However, with the global second-hand and resale apparel market expected to almost double in size to reach £268 billion in value by 2027, retailers should consider managing the resale of their own branded products to avoid missing out on potentially significant revenue.
Managing both new and pre-loved products will require more sophisticated operations, as references will need to be categorised based on the condition of items, and split orders will be more common as items returned for resale could be spread across the retail network.
OneStock OMS simplifies these scenarios.
First, the delivery promise displayed on site will dynamically update to reflect the item condition selected by the customer, based on stock location. Multiple delivery times may be displayed in a mixed basket if new and used items need to be shipped separately.
Once the customer places their order, it is automatically allocated to the most suitable stock point based on set business rules. For example, the order will first be offered to locations that can fulfil the entire order. If none are available, the order will then be split and offered to stores that can fulfil the most items in the order, or to stores closest to the delivery address to minimise additional shipping costs.
Through integration with a brand's CRM, the customer is kept informed of their order's journey – whether they should expect a split order and the expected delivery time of each parcel – ensuring brands can maintain a consistent shopping experience, regardless of whether a customer is shopping new or used.
"Doing nothing is not an option anymore," says Virginijus Sinkevičius. New measures will be in place within the next five years, so fashion brands must act quickly to improve stock management and implement sustainable initiatives.