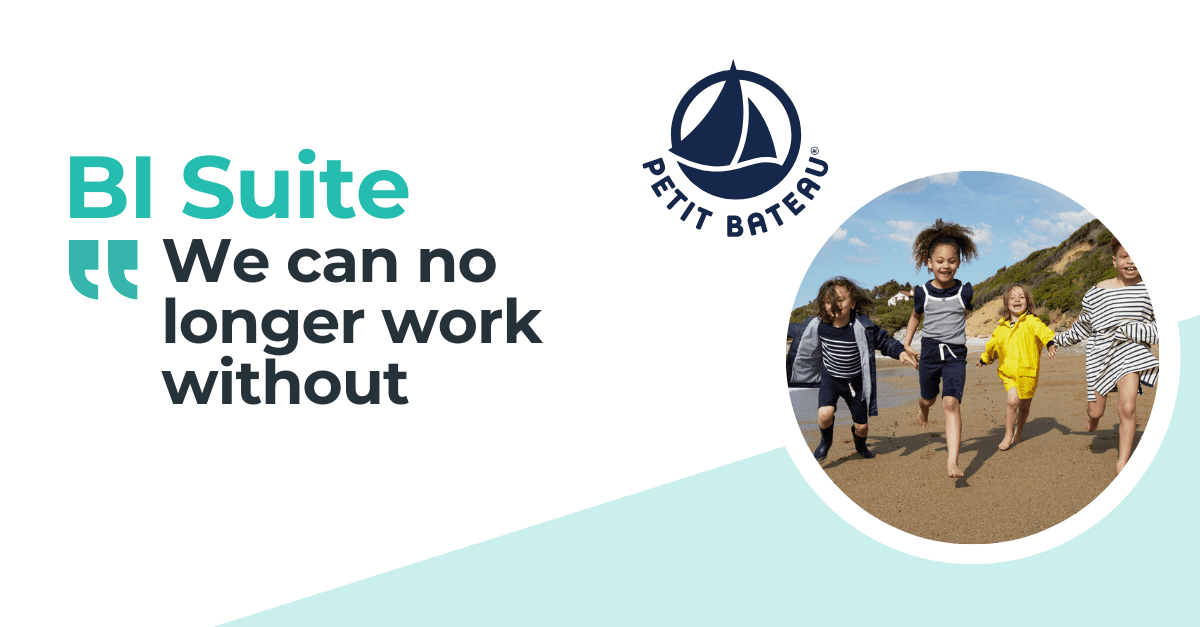 3 min
"You can't work without it" – Petit Bateau on the OneStock BI Suite
On the occasion of the launch of its strategic management tool, BI Suite, OneStock gathered feedback from Petit Bateau on this new module. Sylvain Cheret, Supply Chain Director, Hafid Idoufkir, Head of Procurement & Retail Stock, and Camille Gasté, Procurement Manager, agreed to share their experience.
Providing the various business lines with a tool for managing and monitoring omnichannel orders
All retailers need a complete understanding of their omnichannel activity, such as Ship From Store and Click and Collect. While some retailers already have in-house BI tools, it is still complex to integrate all the raw order data to measure performance and identify trends. Many hours must be spent on extraction and analysis, usually via Excel. As Hafid Idoufkir, Head of Procurement & Retail Stock at Petit Bateau, says, "It's a very time-consuming job."
The OneStock BI Suite has been a real game changer for Petit Bateau. Sylvain Cheret, Supply Chain Director, adds, "As soon as the tool came out, we did everything we could to get it. Now, we can't work without it."
The BI Suite is an easy-to-use business tool that does not require IT input. Directly accessible from the OMS back office, the BI Suite greatly facilitates the daily work of all users across various business departments. The tool enables them to monitor activity, analyse the weight of store contributions, track the cancellation rate, control the rate of orders served by several stock points, and much more.
Anticipating & forecasting sales-related order peaks with the BI Suite
In addition to a daily view of the status of orders and the performance of the retail network, the OneStock BI Suite has also allowed Petit Bateau to learn from past events.
Thanks to the 'Period Comparison' dashboard, Petit Bateau is able to compare the results recorded over two specific periods. For example, 2023 sales vs. 2022 sales or Summer sales vs. Winter sales. This information can help them plan for the future:
How should stock be allocated in anticipation of the sales? What orchestration criteria should be modified to ensure that in-store advisors are always available for customers? How do we optimise stock clearance and stop inter-store transfers before the sales?
OneStock OMS enabled Petit Bateau to perform well during the 2021 winter sales with an expanded product offering and a basket addition rate up by +20% vs N-1. The BI Suite also supports the company's qualitative objectives, such as improving customer satisfaction by reducing the number of split and cancelled orders.