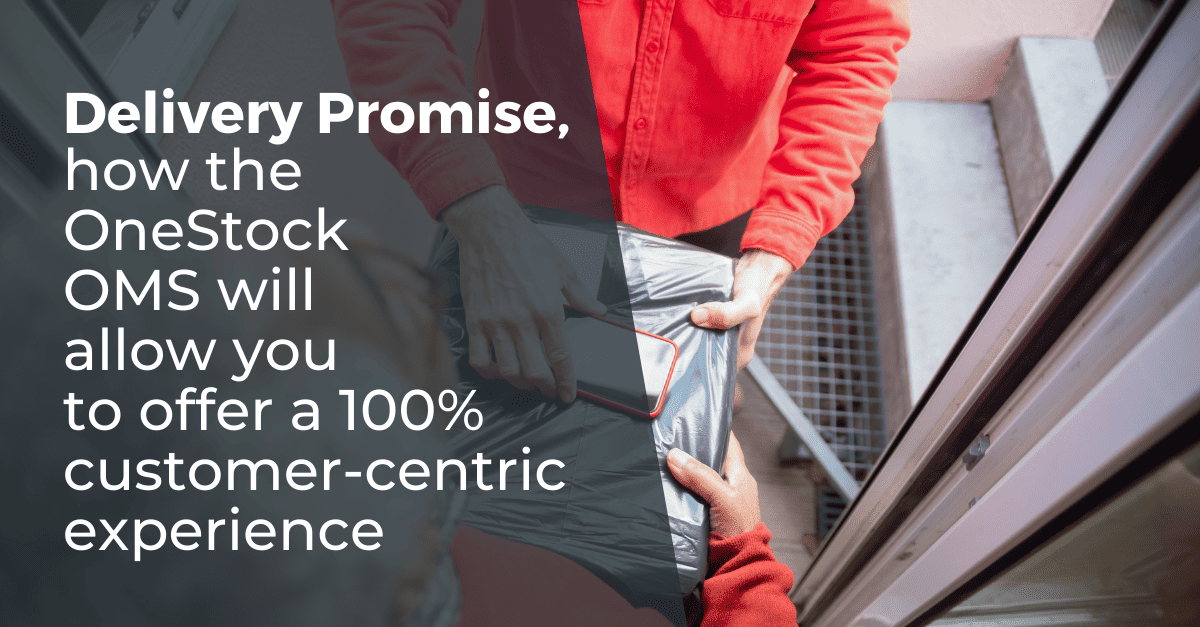 3 min
Delivery Promise: how the OneStock OMS will allow you to offer a 100% customer-centric experience
OneStock, Europe's leading OMS provider, allows retailers to improve their online shopping experience thanks to the Delivery Promise. If you don't know what it is yet, we suggest reading our blog post dedicated to this solution. If you already understand the main tenets and how it works, we would like to share with you the reasons why the OneStock Delivery Promise is better than all the others!
How does the OneStock OMS calculate the Delivery Promise accurately and what are the strengths of our solution?
Thanks to the information provided by the Order Management System (OMS), the Delivery Promise takes into account your carriers' restrictions, both concerning the nature of the items to be delivered (a fragile or dangerous item will, for example, require a specific carrier) and their dimensional limits (weight, volume or dimensions of the packages). This ultimately allows you to choose:
1. The carrier who will handle the order according to the type of items and packages,
2. The delivery services available, according to the chosen carrier.
To calculate the delivery promise, the OneStock OMS manages and combines a wide range of warehouse and carrier limitations. Here is an example of the data we take into consideration.
Warehouse: preparation capacity i.e. how many items can be processed each day. Once this capacity has been reached, we can, for example, shift the Delivery Promise by one day. It is also possible to increase the preparation capacity according to seasonality and thus plan for greater warehouse activity during periods such as Black Friday, Christmas, sales, etc.
Carrier: pick-up capacity, frequency of passage, vehicle capacity, management of transport contingencies: for example, a local fire will inevitably have an impact on delivery times.
Another significant advantage of the OneStock Delivery Promise is that thanks to the power of the Order Management System, it is possible to display the Delivery Promise before checkout. This information is particularly appreciated by customers and improves the shopping experience, whereas many retailers only display the Delivery Promise after checkout.
The 3 fundamental aspects of an effective delivery promise service
The Delivery Promise can be seen as the ultimate outcome of a customer-centric engagement as it gives consumers visibility on all logistics operations. This requires a perfect alignment between the information system, the logistics operations and the marketing strategy.
To implement the Delivery Promise, you need to:
1. have an OMS database: to know exactly where your stock is located
2. have a good overview of your logistics: know your carriers, the prices applied, the formats handled, those operating internationally, etc.
3. make marketing choices about how you want to present information to customers, whether or not to offer certain delivery methods, and how to promote others (for example, the most environmentally friendly delivery methods)