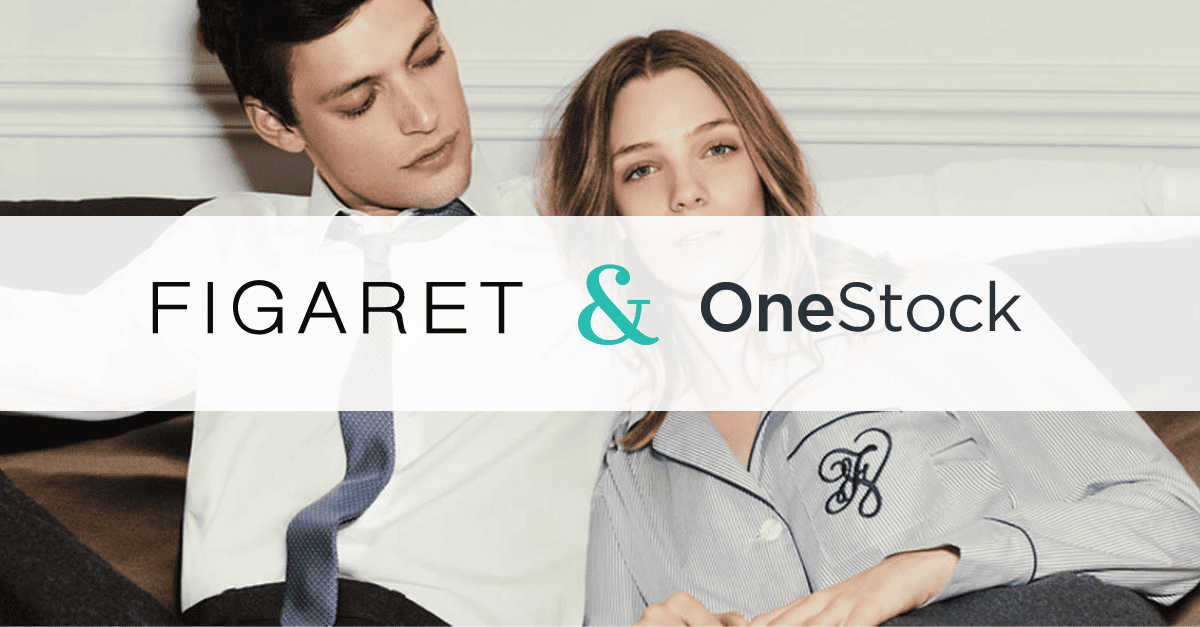 2 min
Figaret chooses OneStock and HiPay to endlessly expand its stores!
Figaret, an iconic French men and women's fashion house since 1968, best known for its shirt designs, has chosen OneStock OMS, a specialist in omnichannel order management and stock unification, to accelerate its omnichannel development, in particular by deploying Order In Store. Figaret has also renewed its trust in its long-standing partner, the fintech company HiPay, to support it in payment management for this new project.
Improved in-store customer experience
With three fits, two sleeve lengths and a wide range of styles to choose from, as well as bespoke designs, Figaret's physical stores cannot carry the entire range of products in all sizes. To overcome this constraint and offer its customers all product references, regardless of the outlet, Figaret turned to OneStock to unify online and in-store stock and maximise product availability for the customer, notably by deploying Order In Store in all 29 of its stores.
Since October 2021, if a customer can't find a product in-store, Figaret store associates can access the entire catalogue and connect to all stock points (warehouses, store network…) via their tablet. Customers can then finalise their order, go home with the available items and have the unavailable items delivered to their home (Mixed Basket) or to the store of their choice.
These items would be sent from the DC or another of the brand's stores. Another benefit is that during sales operations (clearance sales, Black Friday, etc.) and busy periods, a store associate can be dispatched to place orders and collect payment straight from the shop floor (Queue Busting). This is a real asset when it comes to enhancing the Figaret shopping experience and offering the best possible service.
Our faith in HiPay, our long-standing partner, and OneStock's expertise and references, were key factors in our choice of PSP and OMS. The implementation of Order In Store is a real asset for our smaller shops, which can now sell our entire catalogue. We plan to continue Figaret's omnichannel development by implementing Click & Collect and Ship from Store. The aim is to facilitate access to our clothes across all points of sale and to offer the best possible shopping experience.

Eléonore Baudry – Présidente, Figaret.