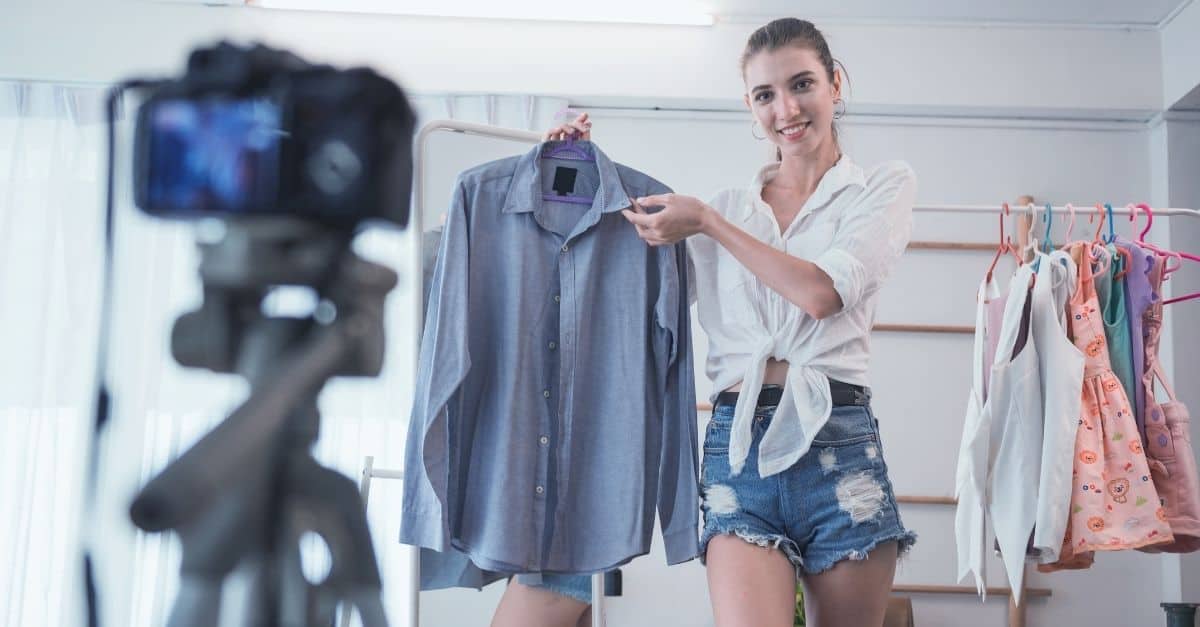 6 min
Live shopping: utopia or a useful tool for omnichannel brands?
Driven by the growth of social media, live shopping is becoming an increasingly important part of an omnichannel strategy. Already hugely popular in China and the United States, live shopping is also experiencing strong growth in Europe, with McKinsey estimating that this sales channel will represent 10 to 20% of e-commerce sales by 2026.
So, how can brands successfully implement live shopping to grow their online sales in the years ahead? Find out in this article.
Why live shopping on social is now a key part of the omnichannel customer journey
In the past decade, social media channels have largely been the domain of fashion and beauty brands, which were able to quickly build communities of loyal customers through beautiful visual content and collaborations with influencers. However, as new content formats and niche communities and creators have emerged, all sectors have seized on the opportunity to reach these engaged, targeted audiences, from luxury brands through to FMCG.
Live shopping is one content format that has proven particularly popular. Platforms have helped by prioritising live videos in news feeds and sending dedicated notifications to followers, but the format is highly engaging in itself. Live shopping is like a meeting between a brand and its audience: it allows brands to have a conversation with potential customers in the same way they would on the shop floor, and gives viewers the privileged opportunity to ask questions live via a chat room before they purchase.
From the user's perspective, the purchasing process is simple: while viewing the live stream (or a replay), they can add a product to their shopping cart at any time by tapping a button that redirects to the product page for the item presented. Behind the scenes, the process of placing an order is not the same across all platforms – it might be done via a simple redirection to an e-commerce website, or via a third-party application connected to an e-commerce site through an API.
But the real complexity of live shopping lies in the brand's ability to respond to a large influx of orders on a limited number of items in a relatively short time frame. Excellent stock management and smart order orchestration are necessary here to avoid stock shortages and deliver a successful live shopping experience.
An Order Management System (OMS) allows brands to access every item in their warehouse and store networks to fulfil live shopping orders. Those orders are then allocated to different stock points according to the orchestration rules in place (for example, faster dispatch from local stores may be prioritised for live shopping events). It also makes it possible to offer live shoppers the same fulfilment methods as website users, including standard or express home delivery and Click & Collect.
Our advice for successfully implementing live shopping
Although technically the implementation of live shopping is relatively simple, we recommend that you take the following steps to maximise your return on investment.
"Companies report conversion rates close to 30%, which is up to ten times higher than in traditional e-commerce." McKinsey
Define the distribution channels and objectives
Carefully analyse your audience, the channels where they're most active, and how they interact with your brand. Then define your objectives in terms of participation, clicks and sales. These steps will help you determine a relevant theme, your presenter(s), and the date and time of the event. Promote your event across several digital channels (website, newsletter, social media, etc.) in order to increase the number of participants.
Carefully choose the items to be promoted during your live shopping event
Next comes the selection stage. What items will you showcase? Will the live event promote bestsellers or introduce your new collection? Use your Order Management System to ensure that you have sufficient stock of the items you have chosen.
Set up a promotional offer to track ROI
As with any sales channel, setting up live shopping requires an investment in time and money. You must therefore be able to judge the performance of this channel with quantified data. Several strategies exist here, but we recommend the use of a promotional code shared only during the live event and usable for 24 to 48 hours.
"The conversion rate during live shows is 15 to 35% of the audience, up to 48 hours after the broadcast thanks to the replay." Mckinsey
Carefully track KPIs
There are many KPIs you can track to get an exhaustive view of the ROI for your event: Average number of people who attended the live event, Audience peaks, Number of site sessions via tracked links, Average session duration, Number of add-to-carts for items shared during the live, Average basket, Number of uses of the promotional code…
5. Analyse, adapt, repeat
Like any new content format, your first live shopping event might generate results that fall short of your expectations. Allocate time to analyse your performance, learn from it and repeat the exercise. The interest in live shopping lies in its regularity – the expectation of the next live event allows you to build excitement, loyalty and word-of-mouth amongst customers already convinced by the channel.