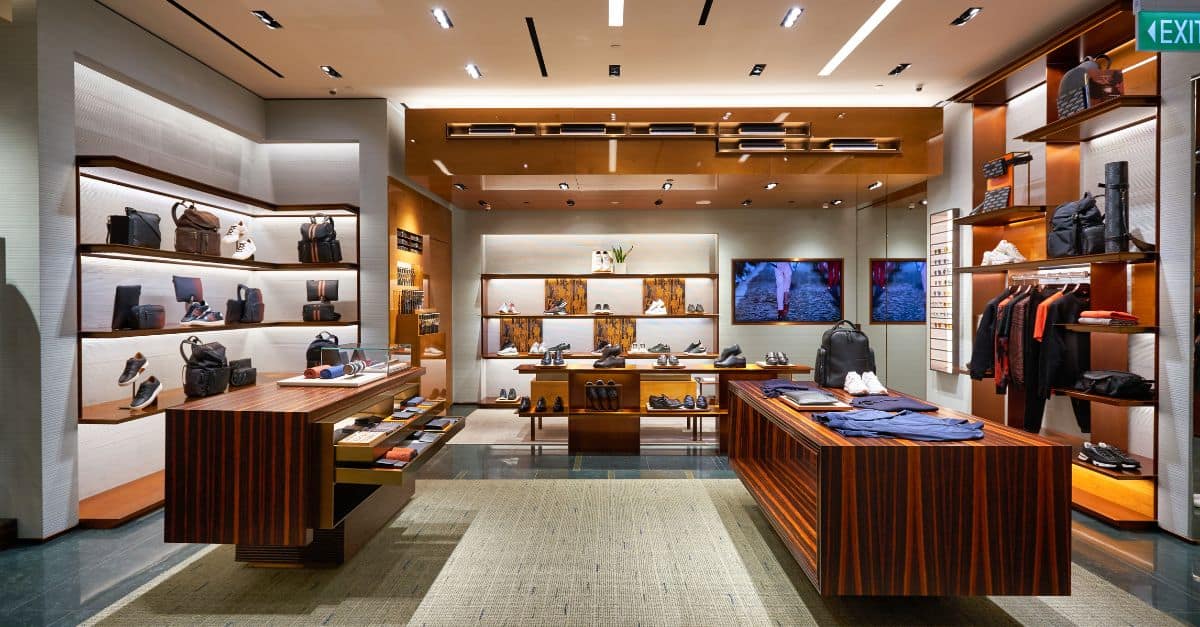 6 min
How to meet the challenges of omnichannel retail in luxury fashion
Luxury fashion is a constantly evolving sector that, like any other, must adapt to both the growing needs of its consumers, whether online or in-store, and to market fluctuations. Brands must be able to offer an optimal omnichannel customer experience while maintaining healthy profit margins. This has proven to be a real challenge in the current climate, where stock and transportation costs are impacting profitability, while inflation is changing consumers' shopping habits.
The challenge of supply & omnichannel luxury
As bankruptcies and closures in the industry multiply, adaptation is synonymous with survival. The shift to omnichannel retailing through the implementation of an Order Management System (OMS) is one of the keys to ensuring business sustainability by allowing supply to meet demand and customers to access any product as long as it is available in an e-commerce warehouse or in-store.
The OMS breaks down silos between online and in-store stock to optimise flow. This approach is particularly important in a context where stock is becoming more expensive, and where increasing retail prices excessively or aligning them completely with the increase in raw material costs is impossible. Especially since the typology of the offer proposed to customers must also be taken into account: premium products, for example, do not have the same price elasticity as mid-range products. To preserve sales and margins, there is only one solution: sell as quickly as possible.
Customer experience, internationalisation & omnichannel
Premium-luxury brands are generally very mature in the digital field and offer a high level of services to customers. The luxury culture requires brands to put the customer experience at the centre of all business processes. For this reason, the e-commerce warehouse generally has a limited assortment, with most items sent to stores. The OMS creates a real osmosis between online and store channels. In a bygone era, online commerce was seen as an enemy, but it is now essential to develop real complementarity to meet consumer needs and offer a best-in-class customer experience while improving overall brand profitability. An explosion in digital acquisition costs has also encouraged brands to rethink their strategies for each channel, with a greater focus on retail. The opening of physical stores can be a profitable solution for companies wishing to widely distribute their products, and the unification of stock ensures good flow.
For luxury brands that operate internationally, an omnichannel approach allows them to rely on both the warehouse and local stores to display a maximum number of products available on the e-commerce site. The results of this omnichannel strategy are immediate: brands limit the frustration associated with unavailability and rely on the proximity of local stores to offer premium delivery methods (such as white-glove delivery) proactively displayed on the site. The OneStock Delivery Promise goes in this direction, displaying information on product availability, delivery times, and eligible delivery methods on the product page itself.
What challenges will omnichannel serve in the future?
The future success of the luxury sector demands an increasingly omnichannel approach, as digital touchpoints will continue to multiply, online sales will continue to grow, and returns management – which is already a real headache – will require even more attention. Indeed, fast and ultra-fast fashion have made it commonplace to order several sizes of the same item: a customer will often buy three products – their expected size, the one below, and the one above – to keep just one.
However, the management of returns is a very sensitive part of the customer experience and can even condition a purchase. Customers often consult a brand's return policy before completing a purchase. Undoubtedly, this subject will continue to be questioned, with the financial impact (a return costs 3x more than a shipment) and CSR commitments that push brands to stop free returns or encourage in-store returns. An agile OMS with a 'Reverse Logistics' solution will enable brands to simplify the process.
Finally, to adapt to upcoming changes, brands will need to better understand their commercial activity, their customers, and their orders. All of the order information processed by an OMS can reveal trends in consumption, the effectiveness of different channels, and how orders are sourced. This data is very valuable as long as it is used. To capitalise on all this information, luxury brands must ensure their OMS is equipped with a Business Intelligence solution to extract relevant data points, measure omnichannel efficiency and identify issues and opportunities through KPIs such as store contribution to digital activity, cancellation rates, return rates, and many others.
OneStock has extensive experience in supporting premium and luxury fashion brands. Contact us today to speak with an expert.