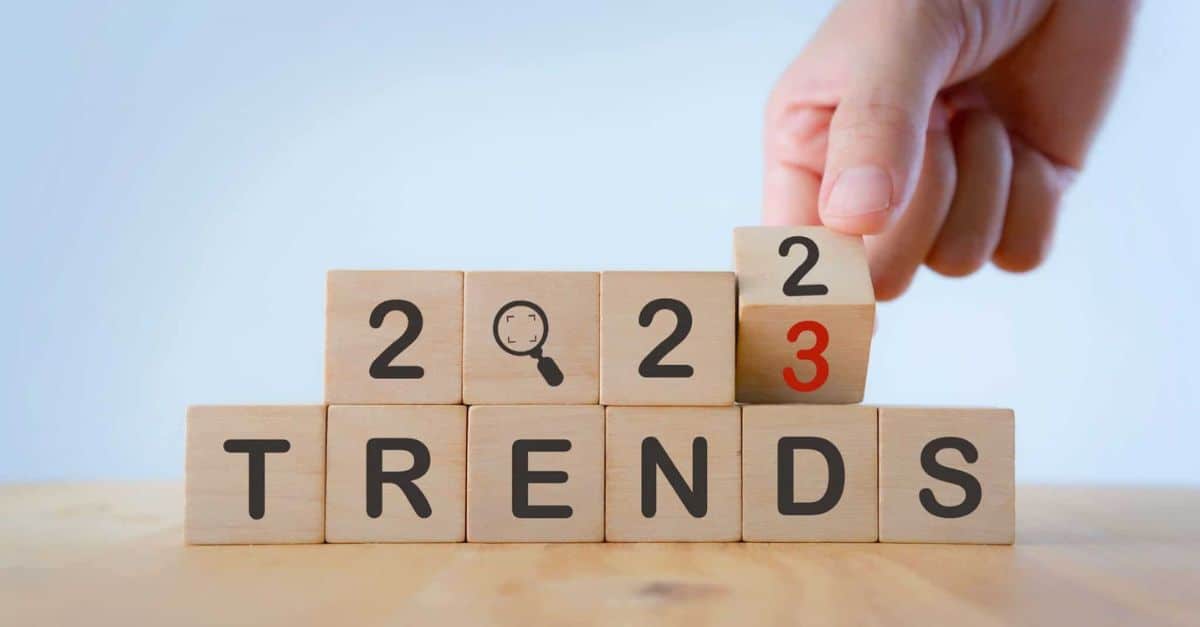 6 min
Top Retail Trends 2023: Future of Omnichannel Retailing
The year is coming to an end with a sense that we are now 'back to reality'. Many of the challenges that came with COVID-19 seem to be behind us, although new shopping channels and behaviours that emerged during the crisis remain in 2022. Customer demands for faster fulfilment are reflected in the rise of Click and Collect and same-day delivery. Continued reliance on online has forced brands to expand to marketplaces and social selling. Climate change has been brought back to the forefront, transforming retail with the launch of product recycling services and resale platforms.
This year also confirmed once again the need for retailers to partner with innovative technology providers to support demanding growth objectives: Mirakl to launch on marketplaces, Akeneo for PIM, Woop or Transporeon for transport visibility and, of course, OneStock to fast-track omnichannel strategy.
So, what's in store for retailers in 2023?
As experts in unified commerce, we closely analyse our clients' performance, their customers' behaviours and new developments in the sector. If I had to summarise the challenges of the coming year in one sentence, I would say that in 2023, the big equation will be to reconcile satisfaction, efficiency, profitability and ecological constraints.
Omnichannel retail trend #1: A growing awareness of climate & social issues in 2023
We only have to look at recent temperatures to see the impact of climate change on the industry. Winter arrived far later than usual this year, which has disrupted sales cycles: the summer continued for a long time while retailers had already put cold weather collections out on their shelves. According to IPCC reports, this phenomenon is likely to be repeated in the coming years. Thus, the industry will need to take the climate situation into account when planning collections, forecasting quantities, and managing distribution.
These environmental issues have continued to influence consumer behaviour in 2022. Individuals are taking more responsibility for the impact they have on the planet, trying to find the right balance between sustainability and affordability in every purchasing decision. They expect the brands they buy from to match this commitment.
Retailers will therefore need to rethink their business models, document their CSR initiatives and communicate them clearly and transparently to shoppers. For Petit Bateau, sustainability has always been a part of its DNA, and the children's brand has now launched a platform for second-hand products and rentals alongside new collections. For other brands, after many years of consumerism, projects like this will require a company-wide change in direction and strict prioritisation of circularity over growth.
Finally, social issues have already begun to force drastic change in consumption patterns. Indeed, the war in Ukraine, a global energy crisis, the rising cost of raw materials, complex cross-border trade regulations and high inflation have all contributed to low consumer confidence. Added to this is the threat of a strong period of recession, which will reduce purchasing power in 2023 and beyond.
Omnichannel retail trend #2: Finding the right dynamics between offline & online in 2023
In 2023, consumers will accept nothing less than a seamless shopping journey. They'll still research online before visiting a shop. They equally want that shop to be equipped with technology that allows them to access product information and place an order through a store associate. They expect consistency in the customer benefits available online and in-store, and want to be able to return an online order in-store (and vice versa). We're all consumers and know that this echoes our own understanding of what's possible in retail. Some friction is beneficial, such as a recommendation from a knowledgeable store associate, but in most cases, fluidity is preferable to friction.
While many retailers have focused their efforts on improving the e-commerce experience, stores will require special attention. In 2022, we've seen a decline in YoY online sales in Europe and, at the same time, an increase in store foot traffic. Coupled with rising customer acquisition costs, this could lead some brands – especially pure players and retailers with smaller store networks – to observe a sharp decline in profitability. Some have already found themselves in difficulty, including Missguided and Eve Sleep, which both went into administration during 2022.
The current economic situation is therefore forcing pure players to accelerate their transition to a profitable model and omnichannel retailers to balance their online/offline mix.
Omnichannel retail trend #3: Luxury will continue to outperform other sectors in 2023
The global luxury sector continued its exponential growth in 2022, with revenue estimated to increase by 21% to reach €1.4 trillion. While this was largely driven by high consumer confidence in the USA and Europe, new markets continue to emerge, notably in Asia, India and the Middle East.
As Bain & Company indicates, the sector has perfectly understood and taken advantage of the synchronisation between online and offline, through an approach known as "omnichannel 3.0". As a result, e-commerce is showing stable growth while stores continue to attract customers who prefer to inspect the smallest details of the high-ticket items they are about to purchase.
The growth of the sector is also due to its broad customer base, with long-time luxury buyers now joined by generations Y, Z and Alpha. Often influenced by social media and brand ambassadors, these buyers accounted for all of the market's growth in 2022.
Although a recession in the world's major economies is expected in 2023, Bain-Altagamma's analysis still predicts continued growth in the value of the luxury goods sector in the year, and indeed for the decade ahead.
The future of OneStock in 2023
At OneStock, we are working towards being a more responsible business, both in the way that we operate and the product that we provide to our customers.
We believe this has two components:
A social aspect: the number of e-commerce customers is growing and we are convinced that by creating a perfect complementarity between online and offline, one benefits the other. This was the case, for example, during the pandemic, when our solution enabled customers to digitally interact with store teams, even during a period of confinement.
An environmental component: the capabilities we have created on OneStock OMS have already supported sustainable retail initiatives. We enable the purchase and return of second-hand items; we optimise the flow of online and shop stock to reduce residual stock at the end of each season, thus helping to generate less waste; and we optimise the carbon footprint of retailers by orchestrating orders more intelligently and offering delivery methods closer to the end buyer.
In 2023, we will continue to innovate in order to invent and adapt to tomorrow's commerce. We favour useful, sustainable and responsible developments that are relevant in the long term. At the end of January 2023, we will announce the launch of a major new feature of our OMS that will truly revolutionise the daily lives of our users.
Stay tuned.