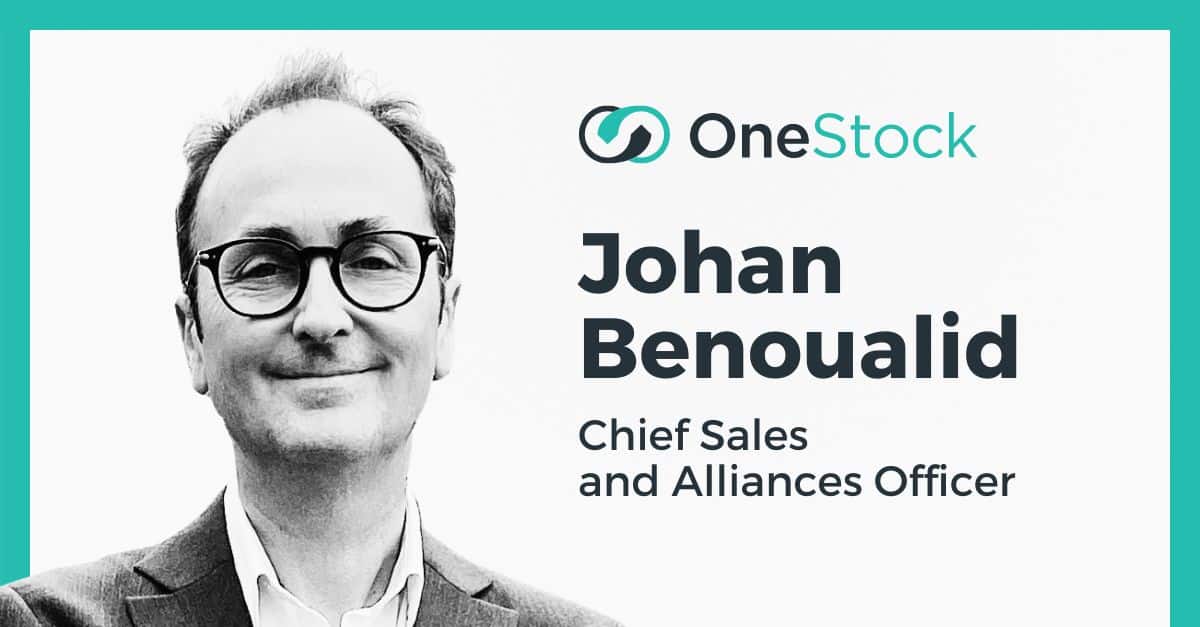 2 min
OneStock's growth continues with the appointment of a new Chief Sales & Alliances Officer
OneStock, the European leader in order management software and omnichannel services, such as Ship from Store, Click and Collect and Return Anywhere, is very pleased to welcome Johan Benoualid as OneStock's new Chief Sales & Alliances Officer.
Johan joins OneStock with over 25 years of experience in international expansion and growth for global SaaS companies, including Adobe, Hootsuite and Akeneo, a leader in Product Experience Management (PXM).
Johan's responsibilities will encompass sales, solutions consulting, channel strategy and ISV alliances, accelerating OneStock's revenue through the development of its partner network and expansion into new geographies and verticals.
I am delighted to welcome Johan as an outstanding addition to the OneStock team and our Executive leadership, as he brings with him a broad knowledge of development, coupled with extensive international leadership experience. As OneStock continues its rapid growth, Johan's leadership and his strong background in building successful international teams and channel strategies will accelerate OneStock's expansion all over Europe and beyond. We are thrilled to have him on board.
I am honoured to join the OneStock team and help to build on the solid foundation developed over the last decade. Omnichannel order orchestration is the future and OneStock is perfectly positioned to help its clients digitally transform their businesses for a better customer experience, and to achieve the ultimate goal of buy anywhere, fulfil anywhere and return anywhere.
This announcement comes just after OneStock joined the MACH Alliance, an industry body advocating for open, best-of-breed enterprise technology ecosystems.
I was already a MACH Alliance member at Akeneo, as I believe that composable commerce is the next technology wave to empower retailers. I'm thrilled that OneStock is now part of the MACH Alliance and cannot wait to continue working with the community to build the future of composable commerce, and to position our Order Management System as a central component of commerce architecture and business processes