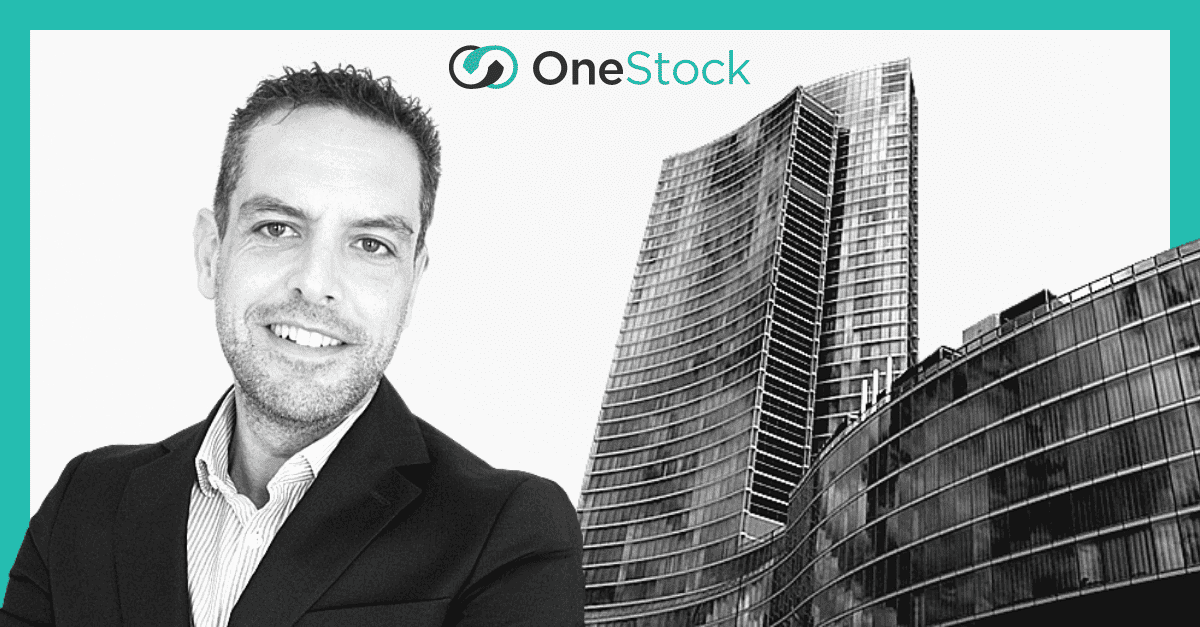 3 min
Software publisher OneStock sets its sights on Italy by announcing the opening of an office in Milan and the hire of a Sales Director
In Italy, the company is now managed by Davide Loro
OneStock, Europe's leading order management solution provider, has announced that it is strengthening its presence in Italy.
The company, having achieved a 62% growth in turnover in 2021, is now stepping up its international development, particularly in Italy.
OneStock is already working with prestigious Italian brands like Dixie, Please, Imperial, and Sorelle Ramonda, and is also present in Italy thanks to its long-standing customers LVMH, Pimkie, Petit Bateau, Jules, ManoMano, etc…
This expansion into the Italian market has begun with the recruitment of Davide Loro as Sales Director.
As a graduate of Statistical and Economic Sciences from the University of Padua, Davide has extensive knowledge of the Italian retail market and considerable experience in selling SaaS solutions (CEO of the APBService start-up specialising in back-office services) and payment solutions (Sales Manager of the Italian subsidiary of Verifone).
My goal is to help companies achieve operational excellence in an omnichannel environment.  Today, being able to optimise your sales channels with all your logistics points is a strategic priority. Stock and order management is now at the heart of the customer experience, particularly in terms of acquisition and conversion. Imperial Fashion has been particularly resilient in transforming its retail outlets into mini-warehouses and collection points. The brand currently ships 49% of e-commerce orders from their stores, allowing them to clear stock in-store faster and avoid stock-outs on the e-commerce site. Similarly, Ba&sh has seen a 6% increase in sales in its stores, and Intersport has increased its turnover threefold in the first 12 months of using OneStock.

Davide Loro – Italy Sales Director, OneStock
OneStock is also strengthening its presence in Italy by opening an office in Milan, in Piazza Lombardia, in the Gioia / Porta Nuova technology district of the city.
OneStock's development strategy is backed by SilverFleet's investment in the company last May, a move that accompanies the OMS provider's rapid global expansion. Founded in Toulouse in 2010, the company now has offices in Paris, Toulouse, London, Milan and soon Berlin.
2021 was an incredible year and none of this would have been possible without our team's strong commitment and clear vision forward. 2022, with the inauguration of our Italian office and the appointment of Davide is already off to a great start. I am very excited about the future of omnichannel, as OneStock will continue to help brands optimise their customer experience and reach new heights. Italy, with the significant presence of fashion and luxury retailers, is a prime market for us."

Romulus Grigoras – CEO, OneStock
"At Imperial, we have been working with OneStock for over three years," said Davide Scaletta, CIO of Imperial. "We wanted to ensure that all of our sales channels, both physical and online, could sell all of our products, everywhere and as quickly as possible. After analyzing many solutions, we found the answer to our needs in OneStock. OneStock is reliable, simple to learn, and easy to use. I am very happy that they decided to invest in a bigger presence in Italy."