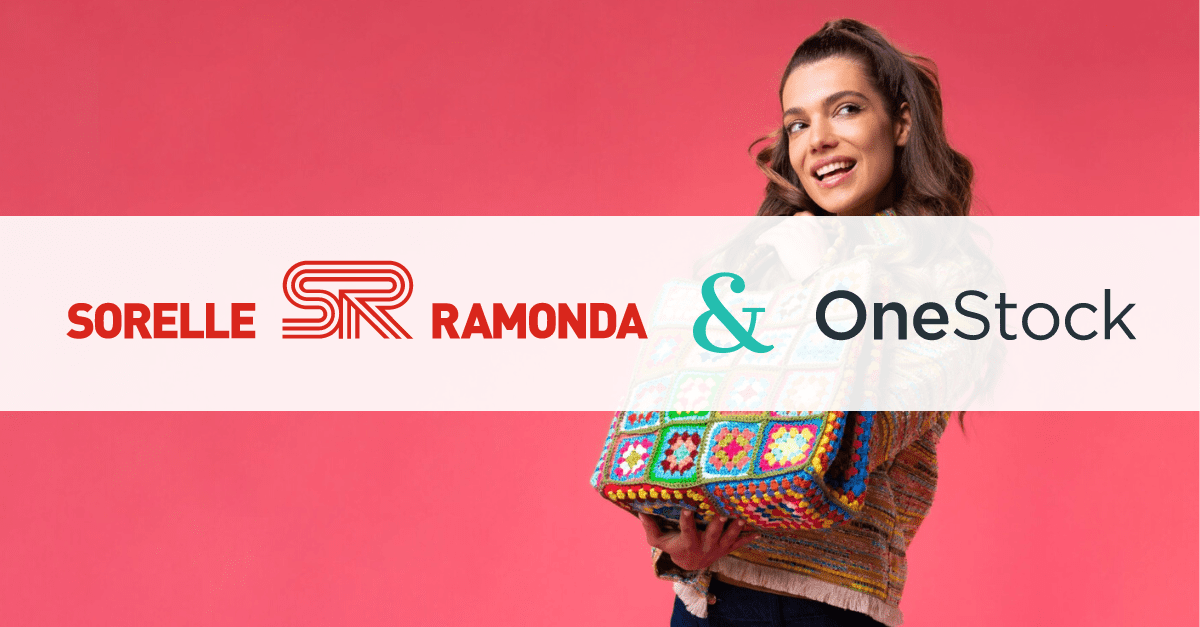 3 min
Italian retailer Sorelle Ramonda selects OneStock to automate and streamline its entire ecommerce order management processes
Since 1954, the Sorelle Ramonda Group stores have been synonymous with fashion, style and the very latest clothes. Today Sorelle Ramonda is an international group, with over 50 points of sale in Italy and Austria, 1200 employees and a turnover of 300 million euros.
Sorelle Ramonda has been managing its ecommerce offering for 10 years. Turnover from online was constantly growing, and current order fulfillment processes were no longer suitable for the volume of orders being processed.
With the choice of omnichannel solutions from OneStock, the European leader in Order Management Systems, Sorelle Ramonda has chosen to automate its current processes and equip itself with a future-proofed platform that will enrich its offering with every possible omnichannel service.
The launch of the project is scheduled for September 2022 across all stores in Italy and Austria. OneStock's OMS will be integrated into the retailer's existing IT system (mainly Magento2 and AS400 as management system) and to all the carriers used by Sorelle Ramonda.
With OneStock's platform, Sorelle Ramonda will have a real-time view of the stock, item by item and stock point by stock point and will therefore have an artificial intelligence that will help them process ecommerce orders.Thanks to the Ship from Store module they'll be able to fulfill ecommerce orders even with items in the warehouses, if necessary.
Sorelle Ramonda continues its process of renewal and innovation and, by adopting the OneStock OMS, demonstrates that it is ready for omnichannel challenges. One of the secrets of the growth of the Sorelle Ramonda Group over the course of its history has been the ability to retain its customers for several generations. To continue to do so, we know that we must be able to offer a high level of service and personalisation also on the e-commerce channel: omnichannel is a key factor in this path and by investing in OneStock technology we are now taking a big step in the right direction.

Giuseppe Nicola Ramonda, Head of Marketing, Sorelle Ramonda
The OneStock OMS will immediately bring considerable savings compared to the manual processes currently in use at Sorelle Ramonda.
Along with automated stock management and order fulfillment processes, and the certainty of having chosen a system that can accompany Sorelle Ramonda over the next few years of growth, and in their next evolution towards other omnichannel services such as Click and Collect and omnichannel Returns Management.
We are very happy that OneStock's presence in Italy is strengthening, particularly with a brand as prestigious and rooted both in history and in the territory as Sorelle Ramonda. We are proud to be able to help Sorelle Ramonda provide omnichannel services to their customers in an agile and scalable way.

Davide Loro, Sales Director, OneStock