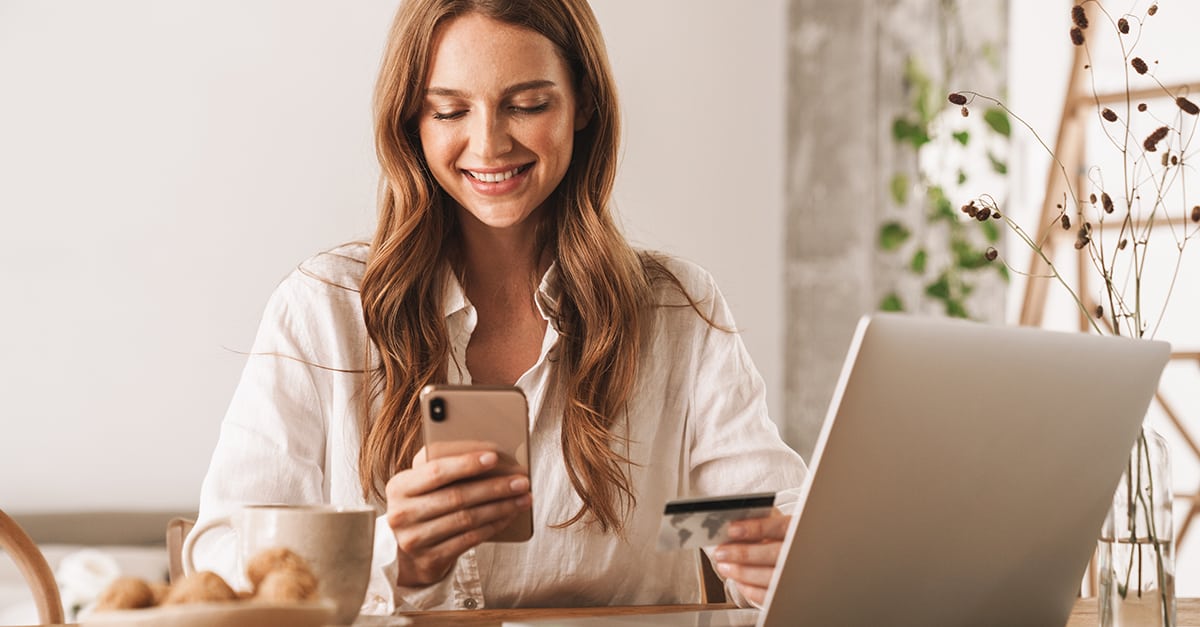 6 min
OMS: A pillar of omnichannel
Omnichannel retail is increasingly becoming the norm as customers seek seamless shopping experiences across multiple platforms, with rapid growth in the number of channels and devices available. And it's not slowing down. The fusion of the digital and physical worlds is underway as retailers implement new omnichannel services – Click and Collect, in-store returns and more.
To effectively deploy an omnichannel strategy and establish themselves as leaders in their market, retailers and brands can rely on the Order Management System (OMS), a technology based on stock unification and intelligent order orchestration.
We'll explore this essential omnichannel retail solution in this article.
The rise of omnichannel commerce
New customer expectations
Omnichannel has ushered in a new era of customer experience. Today's consumers easily navigate between online and offline channels, expecting a frictionless transition at each touchpoint. Services once considered exceptional, such as in-store returns, are now favoured by customers. A consistent, smooth and seamless experience across all available sales channels is now the norm for demanding consumers.
For example, they can start their shopping journey on an e-commerce site, search for products, compare prices and read reviews, then go to a physical store to see the product in person before finalising the purchase. This interconnection of channels has given rise to concepts like Click and Collect.
Personalisation also plays an increasingly important role. According to an Epsilon study, 80% of customers are more likely to make a purchase when a personalised experience is offered.
A vital adaptation for brands & retailers
Faced with this evolution of customer expectations, retailers are compelled to adapt their business and operational strategies. Omnichannel is no longer an option but a necessity to remain competitive. Brands must not only integrate and synchronise their online and offline operations but also offer a unified and personalised customer experience on each channel. This involves optimised inventory management, flexible and responsive logistics and in-depth knowledge of customer preferences and behaviours.
OMS: A core solution for omnichannel
The Order Management System (OMS) is the cornerstone that enables brands and retailers to deploy an effective omnichannel strategy. The OMS unifies and synchronises all sales channels, whether online or offline, enabling centralised and optimised management of orders, stock and deliveries. It allows brands to ensure better product availability, optimise delivery times and offer innovative services like Order in Store, Reserve and Collect, or in-store returns of online orders.
2 key principles: Unification of stock & intelligent order orchestration
The OMS unifies stock from all points of sale and warehouses, providing real-time visibility of product availability. This centralisation of information prevents stockouts, optimises inventory management and reduces overstock issues.
Intelligent order orchestration assigns each order to the most suitable distribution point based on predefined criteria, such as customer proximity, product availability and logistical costs. This logistics optimisation results in reduced delivery times and an improved customer experience.
Centralisation of customer data & order information
The OMS also centralises customer data and order information across different channels, enhancing visibility and consistency of the customer experience. This enables brands to better understand customer preferences and purchasing behaviours. For example, a customer may start their online shopping journey, add products to their cart and then choose to finalise their purchase in-store. Thanks to the OMS, the customer's journey is recorded and synchronised in real-time across channels, interactions occur seamlessly, and the brand can even provide personalised offers and services.
3 examples of successful omnichannel journeys
1. Click and Collect
Click and Collect is one of the star services of an omnichannel strategy.
Customers can explore and select items on a brand's website, pay online and then choose the nearest store to pick up their order. This solution not only offers customer flexibility but also allows brands to generate in-store traffic and cross-selling. According to a FEVAD report, nearly 33% of online customers have taken advantage of in-store order pickup to purchase other products during their visit.
Our client Pets at Home has implemented a 1-hour Click and Collect service that adds significant value. Customers can check item availability at each store and order from the one that suits them best. The service saves on delivery costs and allows for much quicker access to purchases. For Pets at Home, this service now represents 20% of online orders. (Read the full case study here.)
Discover our Click and Collect solution.
2. Reserve and Collect
Reserve and Collect allows customers to reserve items online that they want to try in-store before making a purchase. A customer can, for example, reserve a pair of shoes in their size and go to the store to try them on and finalise the purchase if desired. This solution offers customers the opportunity to touch and feel products before buying, all while benefiting from the convenience of online shopping (quick search, customer reviews, related products).
For retailers, it's an effective way to boost in-store traffic, encourage cross-selling and reduce the risk of returns. For our client Cultura, this service now represents 25% of e-commerce transactions. (Read the full case study here.)
Discover our Reserve and Collect solution.
3. Omnichannel returns management
Effective returns management is crucial for retailers. Forty-six percent of consumers abandon a purchase if a returns policy is too restrictive. The OMS allows customers to return products purchased online to any store. This flexibility in returns management improves customer satisfaction and strengthens loyalty to the brand.
Our client Minelli has opted for a simplified returns process for its customers, who can return items via their preferred channel. Once returned, the items are redistributed by the OMS to stores or warehouses, according to the criteria defined by the brand. (Read the full case study here.)
Discover our In-Store Returns solution.
Conclusion
The OMS serves as the central pillar of an omnichannel strategy, expertly orchestrating interaction between different sales channels and offering a memorable customer experience. It enables brands and retailers to navigate today's complex commerce landscape with agility by synchronising stock, optimising order management and streamlining shopping journeys. Brands that fully harness its potential will be the ones to earn the trust of customers.