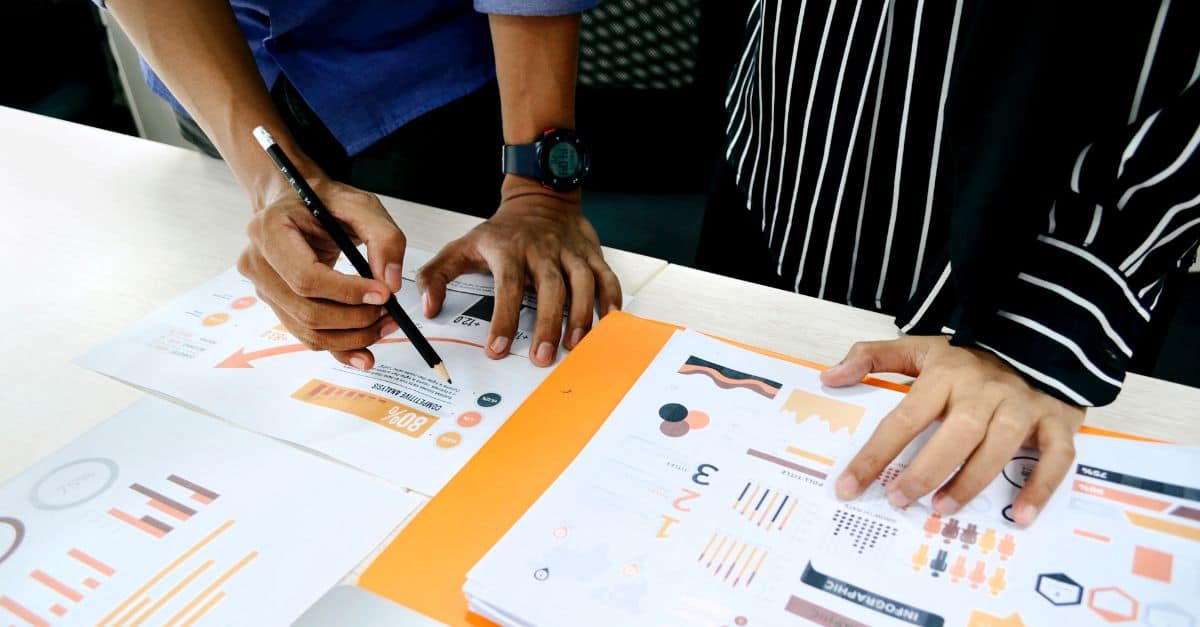 5 min
The 3 main stages of your OMS RFP
Implementing a new Order Management System (OMS) marks a turning point in your logistics and business strategy, and a step toward operational excellence. Drawing up your request for proposals (RFP) is a key step in executing that strategy successfully.
Every RFP is unique. It should reflect the specific needs of your company and its customers, identify the must-haves and nice-to-haves of your project, and allow a range of OMS vendors to submit an offer in line with the requirements outlined.
Our pre-sales expert has offered their advice to guide you through each stage of the process.
1. Preparing your OMS RFP
At this stage, you have already identified a need to improve your omnichannel capabilities and stock management and wish to find the most relevant OMS solution to support you in this transition. To choose the right partner, you decide to launch an RFP, or invitation to tender.
One of the first steps is organisation. It is essential to define a contact person who will be responsible for setting up the RFP. It will be this person's responsibility to identify the needs of each department involved and consolidate them.
It is therefore important to organise exchange sessions with the various stakeholders, including retail, digital, e-commerce, logistics, supply and IT. The first exchange session should aim to clarify the role of the OMS, why this project is a priority and what the expected results are. The following sessions are really linked to the different business needs and expectations.
Our pre-sales expert's advice:
"Implementing an OMS is a truly company-wide project that transforms the daily life of the teams at headquarters and in-stores. However, the stores are not always listened to enough, despite the presence of a retail representative. The issue is handled more at a head office level than in the field."
Tip: Carry out internal discussions with employees who are in the field – understand their limitations and needs and you will more easily get support for such a big project.
Once the requirements have been identified, it is important to anticipate how the candidates will be compared: harmonise the selection criteria, prioritise the selection process and rank the various proposals.
Then comes the drafting phase with one essential requirement: clarity and precision in the articulation of your needs.
2. Publishing your OMS RFP
Another key stage in an OMS call for proposals is the publication process.
This is also an important aspect to consider. Are you going to get help from a partner for the publication of your RFP and the following steps? Or do you want to keep control of the whole process? Have you already identified relevant providers (perhaps through an RFI)? Will applications be restricted to identified providers or extended to all?
Our pre-sales expert's advice:
"A transparent schedule of deadlines for the submission of proposals will enable the various OMS solutions consulted to organise their processes and ensure they respond on time. This is an important element of your project specifications. If the deadlines are too short, a service provider may decide not to respond to the consultation."
Tip: Plan ahead as much as possible for the study phase. Don't hesitate to define a period for analysing the offers and a date for a reply so that the service providers have a good view of your actions.
3. Analysing proposals and selecting one or more candidates for your OMS project
The main purpose of this analysis phase is to understand which players are able to cover all or most of your needs. Which service providers best understand your needs? Which ones provide the most complete and reassuring solution? Do they have references or use cases close to yours and thus experience with your problem? What degree of precision did they demonstrate in their proposal?
Our pre-sales expert's advice:
"The selection phase is of crucial importance. To be effective in your choice, rely on the objective criteria defined in the development phase."
Tip: Take your time! Do several read-throughs and cross-reference the different proposals to refine your choice or define a list of questions to be submitted at a later stage.
The selected service providers will then be contacted and invited to detail their proposal during a presentation. This is an opportunity for you to ask any remaining questions and to refine your final choice by comparison.
Our pre-sales expert's advice:
"The presentations allow you to meet the team you will potentially be working with. Don't hesitate to ask them about internal processes and operations to better understand how you will be supported."
Tip: Although making a decision is not always easy, try to select a maximum of 3 or 4 service providers. You will gain in efficiency during the subsequent discussions.
Once you have chosen your OMS provider, notify all applicants of your decision, and begin your project.