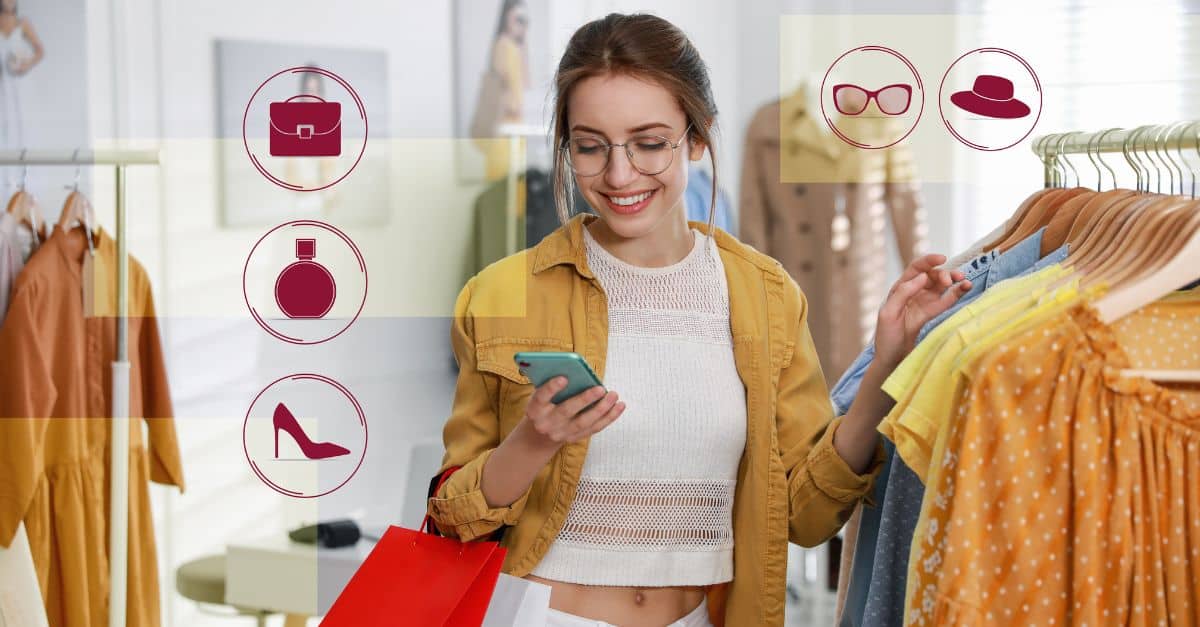 4 min
Online or in-store shopping? Both! It's the era of "phygital" commerce
A 2022 study conducted by market research firm IntoTheMind revealed that in-store foot traffic decreased by 40% in the past eight years. This phenomenon is largely explained by the rapid growth of e-commerce, which offers increasingly personalised and flexible shopping experiences.
However, physical stores have adapted to the new demands of consumers and continue to attract customers who are loyal to their favourite brands.
In today's omnichannel environment, customers combine e-commerce and in-store shopping to enjoy the best possible experience. This is the era of "phygital" commerce.
In this article, we will explore the benefits of both channels and how the buzzword "phygital" is transforming commerce as we know it.
Bringing together the benefits of online & retail channels
According to June 2023 figures shared by PwC, 1 in 2 consumers plans to continue shopping in physical stores. The popularity of stores is driven by:
Brand experience: Customers value personalised experiences with the brands they love. They visit stores to interact with sales teams and receive tailored advice in person.
Instant gratification: According to the payment platform Adyen, 59% of consumers who go to physical stores do so to test an item before purchasing it. In-store shoppers also appreciate the ability to leave with the products immediately.
At the same time, the COVID-19 crisis had a significant impact on the growth of online commerce, influenced by factors such as:
Convenience: E-commerce offers consumers the ability to shop from anywhere and at any time, with deliveries direct to their doorstep or to a convenient pickup point.
Budget control: Online shoppers have various opportunities to save money through flash sales, private sales, discount codes, price comparisons and cashback offers
Optimised shopping journey: Online shopping allows consumers to easily compare product features across different brands, read customer reviews and make more informed purchasing decisions.
The store transformation, from physical to "phygital"
Stores have had to modernise to meet customer expectations and now offer Digital in Store technologies to enhance the in-store experience, such as Order in Store or Mobile POS. Equipped with these tools, salespeople can streamline and personalise the shopping experience.
For consumers who prefer independence during their shopping journey, self-checkout kiosks have been integrated into the retail landscape. Even more innovative technologies, such as connected fitting rooms or smart mirrors, allow customers to enjoy a complete and contactless experience. Integrating digital elements into store networks also proves to be an effective way to collect data, including personal information, shopping habits and customer history.
Why the future of retail will be "phygital"
Today, the competition between brick-and-mortar and e-commerce stores is gradually diminishing as customers hybridise their shopping journeys. They utilise various channels before placing an order to ensure they get the best deal. To keep up with this trend, retailers often adopt an Order Management System (OMS) and implement new services such as:
Click and Collect: This service perfectly illustrates the complementarity between online and retail channels, coupling the convenience of online shopping with a more affordable in-store pickup option. An express option ensures that the most hurried customers can pick up their orders within a few hours.
Reserve and Collect: Reserving an item and then testing or trying it out in a store combines the variety of e-commerce catalogues with the assistance of in-store sales advisors.
Returns Management: A study by Invesp found that 62% of consumers will make an online purchase if they can return their order in a physical store. Customers want quick refunds while avoiding the hassle of packaging and returning the parcel, which is time-consuming and not environmentally friendly.
Commerce is now thriving in an era that combines the advantages of online and physical shopping. In this environment, the Order Management System has become an indispensable solution for connecting stock points and sales channels. If you have an omnichannel project, get in touch today.