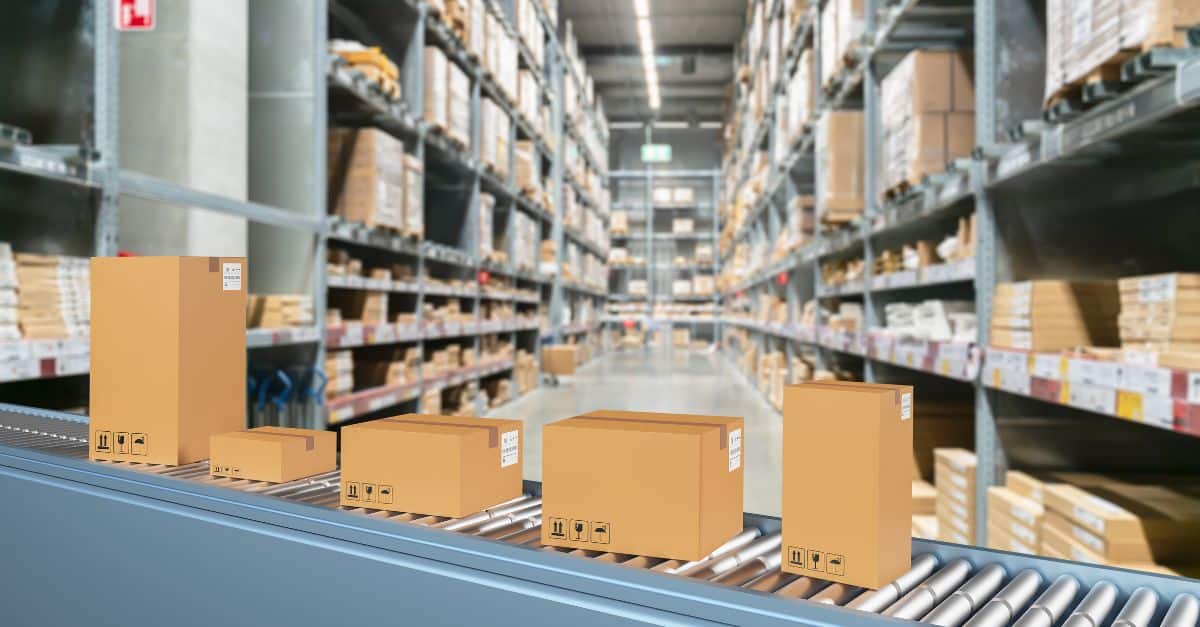 4 min
Order orchestration: definition, benefits & best practices
There are many solutions available today that allow omnichannel retailers to efficiently sell their stock and respond to new consumer behaviours, such as Click and Collect, Reserve and Collect and Ship From Store.
One of the essential building blocks for these omnichannel solutions is the optimisation of order management. This requires the implementation of an Order Management System (OMS) and a key principle: order orchestration.
So what exactly is it? How can you make the most of it? Find out everything you need to know about order orchestration in this article.
What is order orchestration?
An OMS is based on stock unification, which consolidates all of a retailer's stock points (e-commerce warehouses, stores, supplier warehouses, etc). Thanks to this single view of inventory, it is possible to sell all products through every touchpoint, regardless of their location.
Multiple omnichannel scenarios, including Order in Store, Click and Collect and Ship From Store, can then be deployed.
Order orchestration is the process that will optimise each shipment according to the desired business strategy and specific business needs.
For example, rather than going through the central warehouse, a store closer to a customer geographically may be preferred to process an order.
How order orchestration works
Order optimisation is achieved through a combination of self-learning algorithms and customisable business rules based on several criteria, including:
geographical proximity
grouping of orders
carrier delivery times and rates
number of parcels and shipping points
stock levels
store foot traffic
The modification of these operating rules can be done in real time, allowing retailers to be reactive. The ideal configuration can thus evolve according to changes in sales volumes, commercial priorities (customer experience vs. business costs), and so on.
An example of order orchestration
An order for two items is placed on an e-commerce site.
The OMS checks the availability of the products at all the stock points. In this example, the items are unavailable in the central warehouse, but available in a physical store.
Based on the parameters defined by the retailer, the order orchestration then identifies the best solution to ship the order. In this case, the store closest to the customer with the items in stock.
The store receives a notification for the sales staff to prepare and ship the parcel.
Finally, the customer receives their order, shipped from a store, without this being visible to them.
Best practices for effective orchestration
Here are some tips for optimising the order orchestration process.
Adapting the order orchestration settings
Every retailer has a different situation and thus requires different orchestration logic. In order to define the right orchestration rules, it is important to first identify the main areas where optimisation is needed.
For example, in a case where delivery costs are too high – and, by extension, cart abandonment is high – order orchestration makes it possible to identify the least costly delivery option for both the customer and the retailer.
Preparing sufficiently for the implementation of an OMS
The functioning of an OMS relies on good integration with several information systems. In order to efficiently retrieve the data hosted on these systems, it is essential to map the existing data flows. Each problem must be identified and dealt with so that it is not reproduced in the new system.
The support of OneStock's onboarding and customer success teams can help to optimise this implementation.
Understanding the needs of store teams
With the implementation of an OMS, store sales staff are regularly called upon for various tasks: shipping packages, managing returns, in-store appointments, preparing Reserve and Collect orders, etc. As with any change management process, it is essential to understand the needs of the employees concerned beforehand.
Order orchestration is the heart of an omnichannel strategy. When properly set up, it represents an opportunity not to be missed by any retailer to deliver on the customer promise, reduce costs and improve profitability.
Want to optimise your orders? OneStock, the European leader in OMS, can help you with your project. Request a demo now.