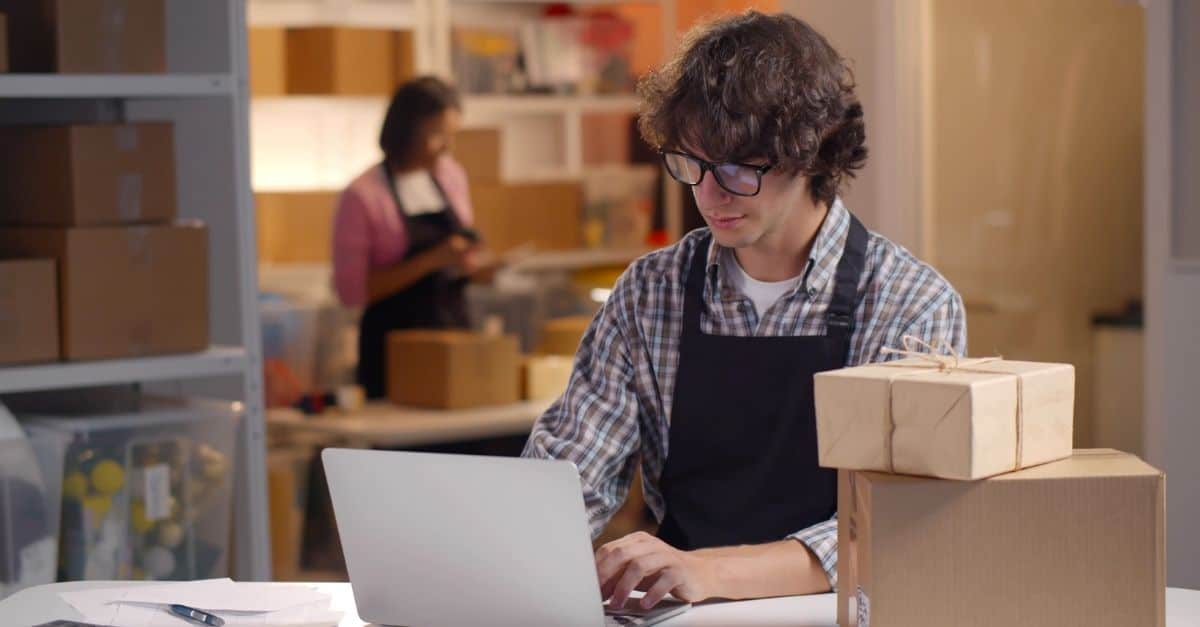 5 min
Maximising marketplaces: how to manage your multichannel stock strategy
As a retailer, you need to go where your customer goes. More often than not, this means listing your products on several marketplaces. With the right strategy, marketplaces can help you to attract new customers and explore new regions. But with many platforms charging high fees, selling through Amazon and co can erode your profit margin. 
Worse still, marketplace sales can create stock-outs in your more profitable channels.
So, how do you drive growth without compromising your multichannel stock pool? Here are OneStock's top tips:
Tip 1: Create a stock strategy for marketplaces
The more places you're available, the more attention your products receive. Amazon, eBay and Alibaba have a combined global customer base of 1.3 billion people.
However, multichannel retailing creates a logistical challenge. How do you manage inventory without any channels losing out?
Maximising multichannel sales starts with a strong stock strategy. It helps you to decide on the role of marketplaces in your channel mix.
For example, do you want your marketplace offering to:
Drive sell-through? Many brands choose to sell their old collections on a marketplace at a discounted price. This creates an affordable gateway for customers to explore your brand. It also drives sell-through on items no longer appropriate for your stores.
Promote new products? Marketplaces provide brands with an opportunity to tease new products. For example, you could launch 10% of your new collection on ASOS, FarFetch or Net-a-Porter. Customers need to visit your website to shop the full collection.
Explore new markets? You can use marketplaces to test new regions, as going direct is time-consuming and expensive.
All three strategies leverage the value of marketplaces without compromising other channels. But you still need to fulfil your customer promise. That's why it's so important for retail brands to have an DOMS system for managing inventory in real-time.
Tip 2: Protect your margins
We've already mentioned that marketplace fees can affect order profitability. To maximise margins, pair a good stock strategy with intelligent order allocation.
When selling via a marketplace, it's tempting to hand order fulfilment over to them. Many platforms offer fulfilment services as a stress-free way to manage stock. And for small businesses, outsourced management works fine.
But relying on a third party to manage your stock takes away your insight and control. You can't divert best-selling stock back into more profitable channels, for example. You also have to share detailed data with most marketplaces to outsource fulfilment. Information that they can use to their advantage.
Maintaining control over inventory allocation and shipping will increase profitability. To protect margins, you need clear order orchestration rules.
Managing orders via your own DOMS software allows you to make intelligent decisions. For example, shipping from store on direct e-commerce orders but not marketplace sales—or prioritising fulfilment of orders through your website, where margins are higher.
Tip 3: Unify your stock pool
It isn't easy to be agile if you outsource fulfilment to marketplaces. Data becomes siloed from the rest of your business, so you're not using a unified stock pool.
But some vendors can solve this issue by integrating marketplace data with your main DOMS via an API.
Connecting your stock management systems enables information to flow freely across your business. You can see precisely how inventory is moving without having to update data in several places.
Integrating order management will also help you to scale your stock strategy. For example, you can add new marketplaces or local e-commerce sites as your business grows. There are no complex integrations, and you can set orchestration rules for those channels.
Tip 4: Keep compliant with Customs
Our guidance has focused on the logistical and financial side of order management. But there's another element to consider – and that's compliance.
Customs rules, taxes and duties significantly impact how quickly and profitably you can fulfil customer orders.
For luxury brands in particular, fulfilment decisions can impact order profitability. Large basket sizes can result in additional customs duties, dependent on the shipping location.
It's not just the cost of shipping that impacts fulfilment, either. Logistical issues can slow down deliveries, impacting the customer experience. Brexit has created significant fulfilment challenges for many brands, for instance. Custom declarations are now required for UK products shipped to the EU. This means businesses must complete more paperwork – slowing down fulfilment.
An DOMS system can use orchestration rules to navigate international compliance challenges. For example, restricting fulfilment locations to avoid extra costs and complications.
Maximise your marketplaces strategy with OneStock
There's a lot to consider when developing your strategy for online marketplaces. But as the tips we've shared show, DOMS software can help to meet your business goals. A smart stock strategy maximises sell-through, prevents stock-outs, and promotes profit.
But what differentiates brands that sell on marketplaces from those that use them to accelerate growth is their choice of DOMS vendor.
A market-leading technology partner won't just sell you an DOMS system. They'll help you set it up to drive revenue.
OneStock has helped retail brands fulfil orders from over 15,000 points in 25 countries. We learn from every customer to create industry best practices.
We even apply knowledge from working with online marketplaces. Like ManoMano, which uses OneStock to fulfil customer orders.
We aim to help your brand secure as many sales as possible, fulfilled as profitably as possible. And to help you manage inventory demands cohesively as you add new channels into the mix.
Book a no-obligation OneStock demo for smarter stock management.