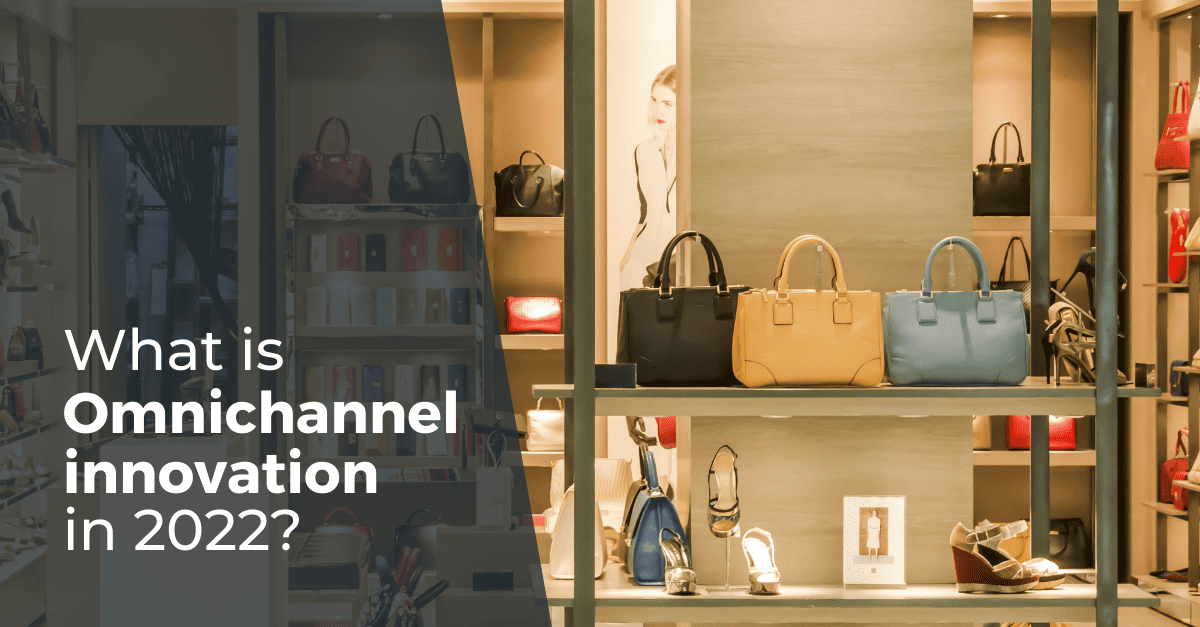 6 min
What is Omnichannel innovation in 2022?
If you're a retailer in the UK, chances are you already have an Order Management System and maybe even some form of Ship from Store capability. Whether you've developed these systems in-house or as add-ons to your ERP or WMS, the reality is that you are most likely missing out on sales by not having a specialised omnichannel OMS. Let me explain more about why you should consider upgrading.
The problem of cancelled orders and inefficient systems
When you manage orders via add-ons to existing systems or in-house solutions, commonly you tend to end up with a patchwork of different solutions that aren't efficiently interconnected or synchronised. This often leads to inaccurate data being shared throughout the business. For example, without a dedicated solution, it can be difficult to have an accurate real-time view of all stock available in the network, both from the warehouses and from your physical stores.
This scenario can lead to online orders being cancelled as some items can be marked as in-stock by your systems, but are in reality they are out of stock. Data from some retailers suggests that this occurrence can be as high as 25-30%. However, there is a solution. Unifying stock eliminates incorrect stock information as the Order Management System has a real-time view of all stock throughout the entire network. In the OneStock OMS, the stock image can even be updated in-store by store staff whenever they see that an item is missing, damaged or otherwise un-sellable.
Another significant advantage that the OneStock Order Management System offers is Competitive Order Allocation, which offers the retailer the benefit of slashing online order cancellation rates due to product unavailability. Indeed when you have an online order that is set to be shipped from a store, you can attribute it to multiple candidate stores that match the orchestration business rules and logic. The first store to claim this order in the OneStock application is then able to prepare, pack and ship the parcel; with the order counting as an in-store sale, this drives competition between stores meaning stores are very vigilant to incoming orders and are always fast when it comes to claiming and preparing orders. This also has the added customer benefit of fast and convenient delivery in line with the delivery promise. Find out more in our article dedicated to order allocation.
By having a solution that connects to your entire IT ecosystem, your stock information and inventory are always up to date across your entire business.
You're losing orders
You may also be losing out on other sales in-store due to product unavailability at that location. Endless aisle solutions allow your store staff to sell items in-store from ecommerce inventory when sizes and ranges are not available. For example, if a customer cannot find an item they are looking for in the correct size the store associate can simply open up the Order In-store app to look at where the desired item is available and either have it delivered to the store for pick-up or sent directly to the customer's home.
This powerful solution allows your smaller stores to vastly extend their range of products for sale to any customer walking into their store. However, this capability would be impossible without a unified view of stop as the store staff need to be able to check, in real-time where items are available and the delivery promise.
However, it is not only your physical stores that could be missing out on additional sales. Your e-commerce platform also loses orders and unknowingly pushes customers to your competitors due to low stock availability. Without a unified view of stock, web orders can only be fulfilled by your warehouses, meaning that items that are highly in demand online can quickly sell out despite being available in physical stores in your network.
By making not only the products that are in your warehouse but also the products in-store available on your website you significantly increase your product availability rate. Intersport, one of our clients saw their online product availability rate increase from 50% to over 90% overnight when they implemented the OneStock OMS. Imagine how many more sales and how much more revenue they can generate now!
You're not enhancing customer experience
As the saying goes, "Customer is King". And today customers want impeccable and personalised shopping experiences. Thanks to a dedicated OMS, you can offer your customers superior services such as In-store or Virtual Appointments and a highly reliable Delivery Promise.
With just a few clicks, your customers could be able to book an appointment with a store stylist. By answering a few questions about what they are looking for, the store associate can pre-prepare some items for them to try on or view before the appointment even begins. This personalised experience is a real favourite of customers with them typically spending x3 more in terms of basket size using this method. The customer can book an in-store appointment or even a virtual one, allowing them to be advised from the comfort of their own home. This virtual option was a customer favourite during the lockdowns!
Another highly sought-after service for customers is an accurate Delivery Promise, i.e the ability to know exactly when an order will be delivered, even before the order is even placed. This enables the customer to have a precise indication of when their order will arrive, and that prediction is only possible when the retailer's stock is unified and all stock points are taken into account before allocation and payment.
You're incurring additional costs due to complicated returns logistics
A big and increasing pain point for most retailers is Returns Management. With a high-performance OMS, you are able to allow your customers to return items they bought either online or in-store. As convenience is key, if it is easier for your customer to drop off their online return to their local store, then an agile OMS can make this possible. Similarly, it can also enable the return of online orders through pre-printed returns labels in parcels or an online portal. You can find out more in our article dedicated to simplifying your returns processes.
One major benefit of in-store returns is that you save yourself the hassle of having to pay additional carrier and processing fees by making your stores play a more active role in your returns process. What is more, with 20% of online orders being returned and 84% 2 of shoppers declaring that they would not shop again at a retailer if they had a bad return experience, it is key for both customer experience and internal logistics to get returns processing right.
If you're interested in finding out how you can optimise your Omnichannel solutions, get in touch with our experts now!