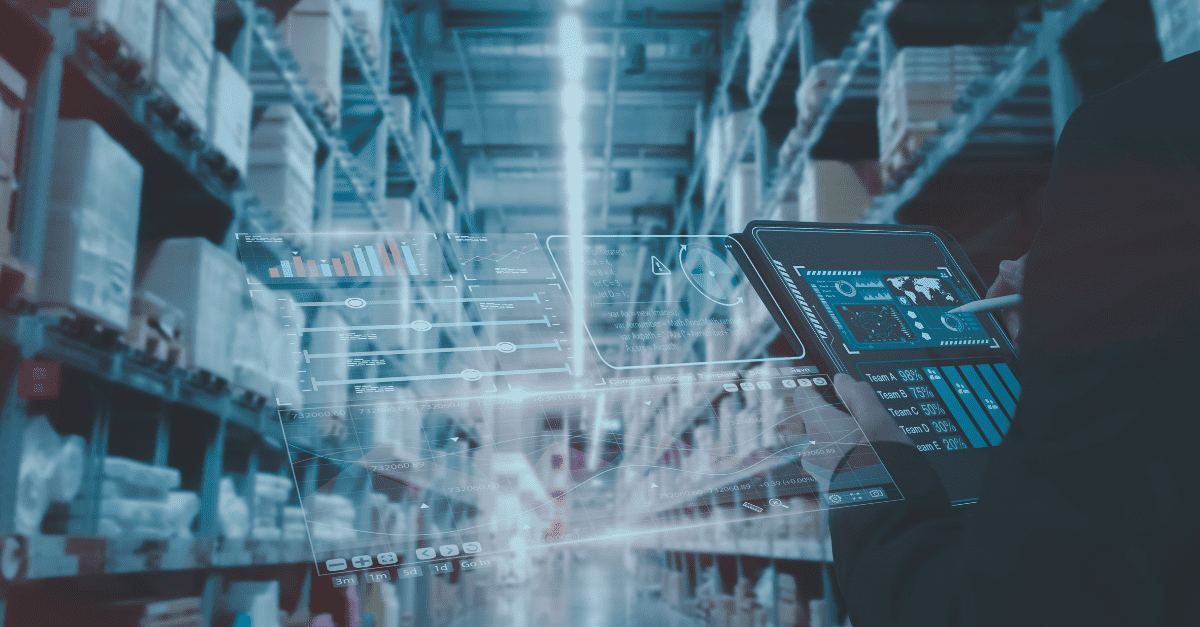 9 min
How do you know when you're ready to re-platform your Order Management System?
The past few years have seen revolutionary change in retail, with the pandemic driving accelerated adoption of new shopping channels, consumer behaviours and technologies. To meet heightened customer expectations, many retailers implemented an Order Management System (OMS) as a platform to enable new omnichannel capabilities quickly.
But as customer journeys become increasingly complex, order management solutions must mature to facilitate these complexities and deliver seamless omnichannel experiences through flawless stock management and order execution.
The capabilities required of an OMS differ for every retailer based on their customers' unique needs and behaviours, the number of sales channels, stock locations and geographies they manage, current market share and potential for growth, and the technology ecosystem they operate within.
While an OMS may have served your business needs in the past, customer demands and commercial objectives are fast-changing. Order management must be data-driven, flexible and constantly innovating to enable retailers to progress to the next stage of their omnichannel maturity.
If your OMS is failing to meet expectations today, it's time to take steps to prepare for the future. But to measure the performance of your existing OMS, it's important to have a clear idea of what success looks like.
So, how do you know when it's time to re-platform your OMS?
Four signs you're ready to re-platform your OMS
1. Your online product unavailability is rising sharply early in the season
It's to be expected that products will sell out throughout the season. However, many retailers are losing out on sales where products are out-of-stock online despite being present elsewhere in their supply chain.
Inaccurate inventory stems from having data stored across multiple siloed systems, which prevents a retailer from pushing all its products out to all its channels – and this problem is widespread.
Our own analysis of 100 prominent multi-channel retailers found that on average, 22% of a retailer's product range is already unavailable early in the season, reaching 41% late in the season.
The good news is that implementing unified inventory visibility between physical and digital channels enables brands to address these sharp increases.
Real-time inventory data enables brands to make inventory at any stock point available for sale through any channel, providing customers with more choice and an improved shopping experience while retailers benefit from better stock rotation and increased sales.
Early-stage omnichannel retailers are using these systems to provide a reliable view of in-store inventory through their e-commerce website, and vice versa.
But today's consumers are shopping through even more channels and expect an extensive product selection, requiring complete integration of all channels (mobile apps, social media, marketplaces) and stock points (wholesalers, suppliers, dropshippers).
To further improve product choice, some omnichannel retailers are now creating their own marketplaces by partnering with third parties to sell relevant items, thus extending their product ranges without needing to manufacture or manage additional stock.
This can add significant value to both the customer experience and business profitability, but accurate inventory visibility becomes increasingly important.
Mature omnichannel retailers will have an OMS that provides complete control over inventory visibility, implementing stock buffers for each stock point based on the reliability of data, creating separate stock pools to ensure high-value channels always have adequate access to stock, and giving customers and colleagues access to stock availability with complete accuracy in real-time.
2. Cancellation rates are increasing as delivery promises are broken
Omnichannel fulfilment services like Click and Collect and same-day or next-day delivery have been widely adopted by retailers to provide customers with more convenience.
But the ability to offer these services in and of themselves does not guarantee a good customer experience. Without investment in the proper execution of these services, they can easily backfire, causing ill will with customers when delivery promises are broken.
During the pandemic, retailers were quick to enable digital fulfilment through stores when they were forced to close. However, as customers have returned to stores, not all retailers have been as quick to adjust their strategies to meet the needs of both online and in-store shoppers.
For early-stage omnichannel retailers, this has resulted in online orders being fulfilled late as staff focus on the in-store sales that will help them meet their targets, and long queues of frustrated customers waiting to collect their orders in-store without dedicated areas or staff to serve them.
Additionally, these retailers often have very manual processes for fulfilling online orders in-store, which increases fulfilment time and leaves more room for human error.
While a broad product range and a superior delivery promise may attract customers in the first instance, if the post-purchase experience is inadequate, you'll lose those customers just as quickly as you acquired them.
Mid-stage omnichannel retailers have trained their staff to understand the importance of in-store fulfilment to the overall brand experience and will be incentivised to fulfil orders fast, with online orders contributing to store sales targets. Staff have dedicated space to prepare orders and are equipped with digital devices that simplify fulfilment processes.
Mature omnichannel retailers will go further, using automation to ensure delivery promises are reliable. Their OMS allocates orders only to those stock locations that can meet them based on staff levels, store efficiency and available carriers, with orders automatically prioritised for preparation and clear deadlines to minimise delays.
By integrating their OMS and CRM, they can take customers with them on the delivery journey, communicating when their order is shipped, when it is expected to be delivered and when delivery is completed.
Where an order is delayed, mature omnichannel retailers are proactive in their communications, with alerts triggered automatically to advise the customer of an updated arrival time. This helps to manage expectations, as well as reduce pressure on customer service teams.
3. Your profit margins are dwindling as supply chain costs increase
A pandemic, a war, an energy crisis, inflation, climate change, Brexit… Supply chains have faced unprecedented disruptions in recent years. Delays have required retailers to discount seasonal stock sooner, while increased logistics costs have further cut into margins.
Consumers have also drastically changed the way they shop, requiring retailers to reallocate stock to better serve omnichannel shopping journeys.
Now, not only do retailers need to know which products to stock, how many and when, but they also need to know whether customers will order those products for home delivery, or if they'll want to try them in-store first.
An OMS helps to manage these scenarios, optimising stock and order management to meet customer needs, sell through stock faster, minimise stock movements and reduce logistics costs.
But as profit margins continue to shrink, retailers will need to look more closely for incremental improvements that can be made across the entire supply chain, as these small gains can add up to big numbers.
This can be a struggle for early-stage omnichannel retailers who, without complete integration of their channels and databases, rely on limited business logic to orchestrate orders and lack the qualitative data needed to optimise performance.
To fulfil orders from the right location, at the right time and at the lowest cost, while delivering the best customer experience, retailers require integrated cross-channel data coupled with sophisticated, flexible and dynamic routing logic.
Mature omnichannel retailers have a 360-degree view of their customers, orders and inventory, and complete control over order orchestration, allowing them to continuously test and refine their strategies – and strive towards operational excellence.
This wealth of data also provides insight that can guide future product development, buying and merchandising decisions, and customer communications, placing retailers with an advanced OMS firmly ahead of the curve from the outset.
4. New capabilities take a year to implement – and even longer to pay back
While retailers have undoubtedly taken huge strides to advance their technical capabilities in recent years, most are still playing catch-up to meet consumers' ever-increasing expectations.
According to Adobe's 2023 Digital Trends report, 89% of senior executives believe customers are constantly resetting their expectations to match their last best experience. When competing with digital leaders like Amazon, it's understandable that 42% of businesses say their customer experience sometimes falls short of their customers' needs.
But retailers may be holding themselves back. Many have built their tech stacks around an enterprise suite, which once promised to bring all business processes together on a single platform but are now failing to deliver new capabilities with the speed required to keep up with consumer demands and business needs.
Others have funded ad hoc investments in the latest omnichannel capabilities but have failed to connect them all together. According to Mulesoft's 2023 Connectivity Benchmark Report, brands are now using 1,061 individual applications (compared to 843 in 2021), yet only 29% of these are integrated.
While these solutions helped deliver essential omnichannel capabilities in the short term, the lack of integration will impact the customer experience and further implementations in the long term.
This is why mature omnichannel retailers are switching to MACH. This architecture allows a business to select best-of-breed solutions that are Microservices-based, API-first, Cloud-native and Headless, serving the specific needs of the business and producing best-in-class customer experiences.
As the economic climate continues to impact retail budgets, digital leaders must have a laser focus on selecting proven solutions that will deliver a return on investment – and fast.
A MACH architecture allows retailers to be agile and flexible, accelerating time-to-market for new capabilities that give them a tactical advantage, while easily removing solutions that aren't driving growth.
As mature omnichannel retailers expand internationally, they'll need an OMS that can manage multiple languages, currencies, payments, carriers, rulesets, and so on. With an advanced OMS as the backbone of their order fulfilment ecosystem, retailers can deliver consistent, integrated experiences that meet customer expectations in every market.
To help you measure your omnichannel maturity, we've developed the Customer Experience Index (CXI). Request your CXI score today for an in-depth analysis of your existing customer experience with tangible advice for creating a roadmap to work towards optimum omnichannel performance.